Last Updated on 12th February 2009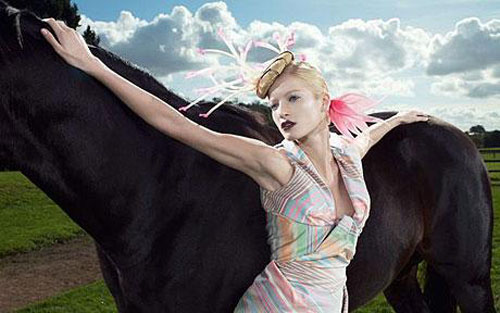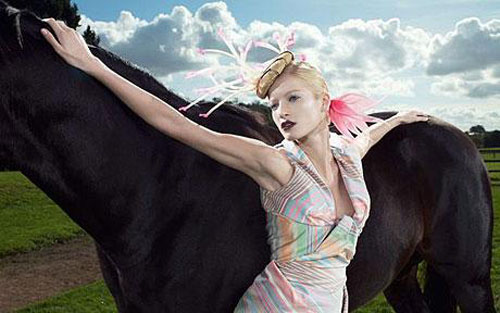 If you thought My Fair Lady was a work of fiction, think again because it's going to get very real. Well in as much as an unlikely girl ending up at the races. And who is the most unlikely woman to be getting involved with Royal Ascot? It has to be the ultimate rebel Vivienne Westwood.
In a surprising pro-establishment move, Dame Westwood is going to be showing at Royal Ascot. Perhaps she's realised as much as she may be a rebel at heart she's become as much of a British institution as the Royals themselves.
But one thing is certain, this Royal Ascot will be the most stylish yet. Vivienne is teaming up with milliner extraordinaire Stephen Jones. He will create an array of hats to compliment Vivienne's fabulous designs.
Racegoers will be treated to the mini catwalk shows from 16th June-20th June in the Bessborough Restaurant. The collection has been photographed by Finlay MacKay and sees models posed in a number of horsey locations.
Talking about the link up, Vivienne said:
"Royal Ascot is a British institution for showing off clothes and I like the idea of a group of people gathered together. It is also great to have the opportunity to work with Finlay Mackay, the photographer. He is able to access the feeling of the stables and horses and add to that great clothes, a beautiful girl and Stephen Jones' hats.
Is this the end of rebellious Westwood? Surely not, hopefully they'll be a couple of risque outfits in there for good measure.