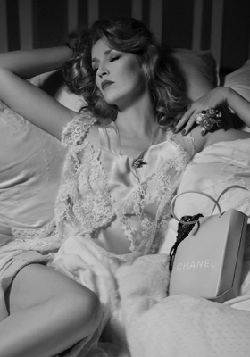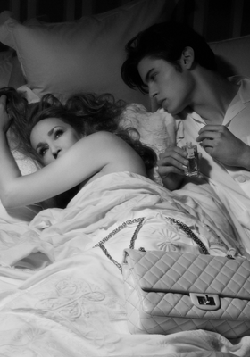 We told you that due to the very mean and evil credit crunch that designers would be turning to more commercial, established models rather than taking risks with 'new faces' or paying the fees of those catwalk strutters. But the shining light at the end of the tunnel is that all this drama has brought back our favourite supermodels.
We've recently seen Claudia Schiffer for Yves Saint Laurent and now Jerry Hall is the new face of Chanel accessories. And she looks particularly fabulous.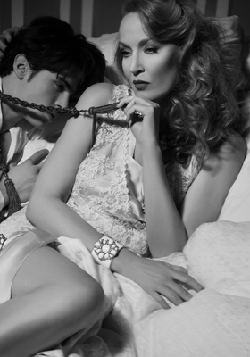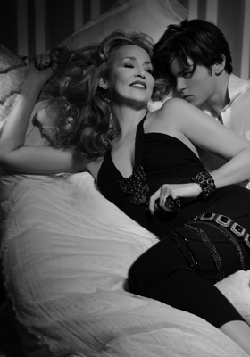 Karl Lagerfeld's inspiration for the shoot came from Colette's novel Cheri – a love story set in post war Paris during the 1920s and centred around a young man and his older female lover. Jerry is our heroine in the Chanel shoot whilst model Baptiste Giabiconi is Cheri. (And if you want to feel really in the know, Cheri is being released as a movie this year starring Rupert Friend and Michelle Pfeiffer).
The shoot looks gorgeous; Jerry at her most glamorous oozes that Chanel style. Karl Lagerfeld explained the concept behind the shoot:
"It was the idea of seduction that is summarized here that appeals to me. One of a very young man fascinated and attracted by what a woman does: her wardrobe, her perfume, her movements, her allure, etc."
And what man couldn't help but be attracted to a woman as stunning as Jerry? We are loving the whole 1920s delicate silks and lace look. Really very beautiful.
Oh it's a very stylish affair!
[images]