Last Updated on 14th February 2009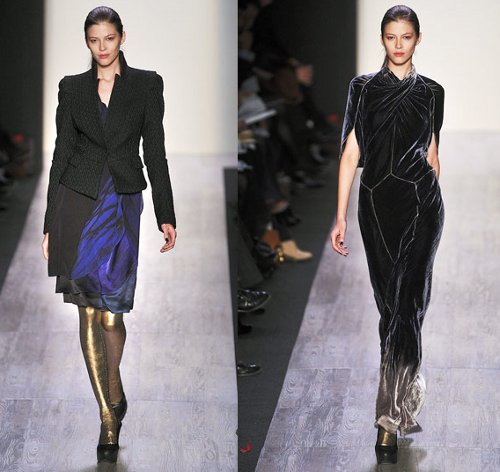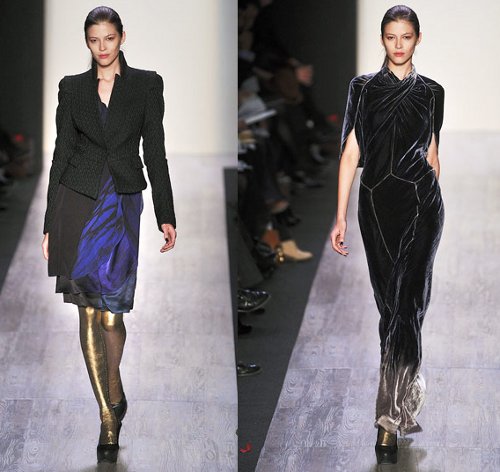 2009 marks the 20th anniversary of BCBGMAXAZRIA and I was really looking forward to the show. Sadly, I was disappointed. For me, knowing what your client wants is the most important ingredient in a collection. Right now, the BCBG woman most likely has a desire to feel sexy and powerful and she needs functional clothing. BCBGMAXAZRIA, did well with the latter , we were treated to beautifully constructed functional clothing- however loose fitting shapeless pieces that did nothing for the figure were far from sexy. More confusing than quirky, draped jersey dresses clashed with gold tights and at the risk of sounding like a broken record, once again shoulders were sharp and powerful. Cropped jackets were paired with dresses and velvet backless gowns failed to steal the show. Forgive me, if I'm painting a picture of complete doom and gloom. The collection was serious rather than playful and many of the pieces would compliment a work wardrobe. However, I'm not sure this collection completely suited the mood of the market right now. My money is on the steel grey jersey dress (pictured below) being a sell-out.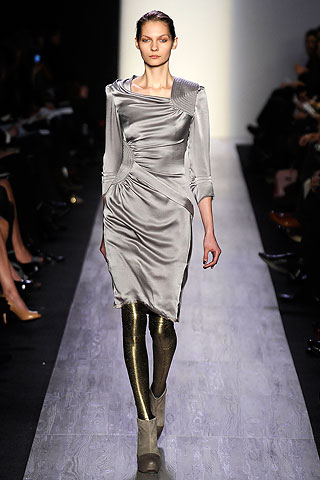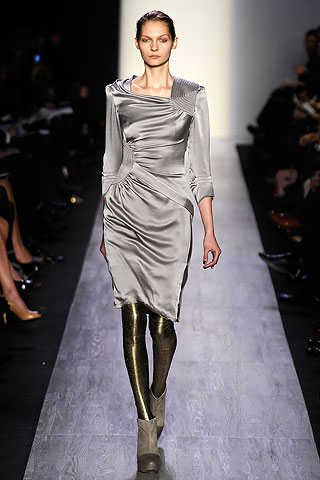 And if you were wondering about the star power at the show, although I didn't see her, I hear Solange Knowles made an appearance.