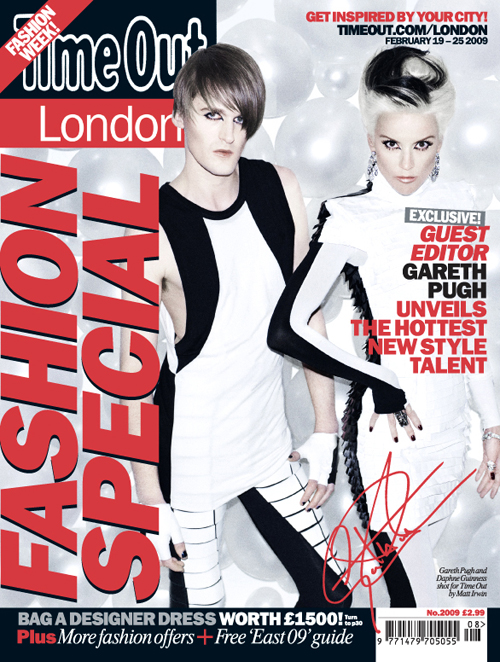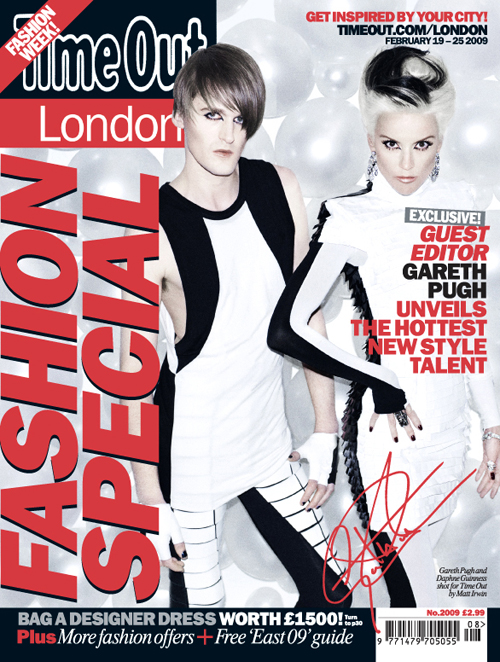 To help celebrate London Fashion Week (which starts TODAY!) designer of the moment Gareth Pugh has edited the latest issue of Time Out London.
With his pick of models and cover stars, it seems surprising that Daphne Guinness was the chosen one. But she is a fashion darling and has a unique style. In an interview with the two, a clear sense of admiration for one another is shown throughout. On Pugh, Guinness remarks:
"I'd never seen anyone doing architectural pieces the way he does them , they were easy yet so complicated , not like clothes. You think they are going to be incredibly difficult to put on and then you just put them on and it's like being in a space movie. The construction is incredible. I ended up buying stuff wherever I could find it.
And on Guinness, Pugh says:
"She's a very big supporter of creativity, which I have great admiration for…It's kind of like a hobby for her , acquiring amazing things , and that's a good thing, especially today as people want something to kind of dream about and wish for.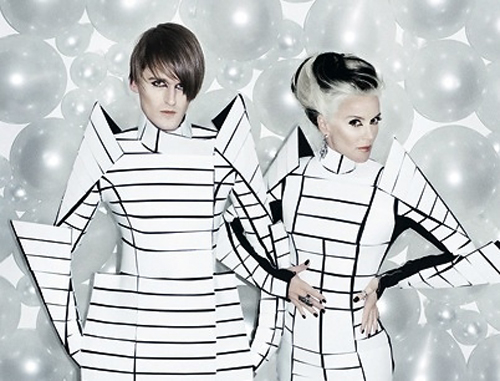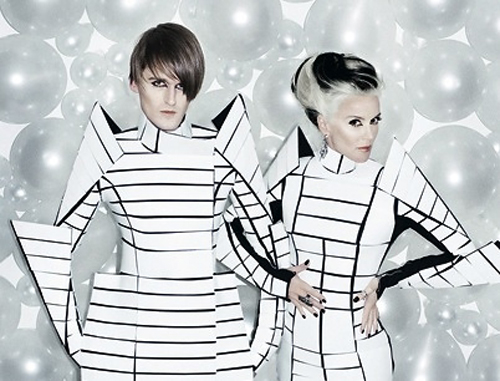 Matt Irwin photographed the shoot, and the pair both clad in Pugh designs look positively space age. They do make a quite wonderful pairing. But it isn't just an interview with the dynamic duo you'll find inside your copy of Time Out oh no. He also tells us the names to watch on the London fashion scene.
He cites Alice Kirkpatrick and Mark Fast as the next top designers, calling Alice Kirkpatrick "a breath of fresh air whilst Mark Fast "creates short, sex-oozing dresses. Other people to watch are photographer Ellis Scott, stylist Matthew Joseph, set designer Gary Card and accessory designer Tara Grant.
This is a fabulous fashion issue, and will get you really in the fashion week mood, so make sure you check it out.