Last Updated on 21st February 2009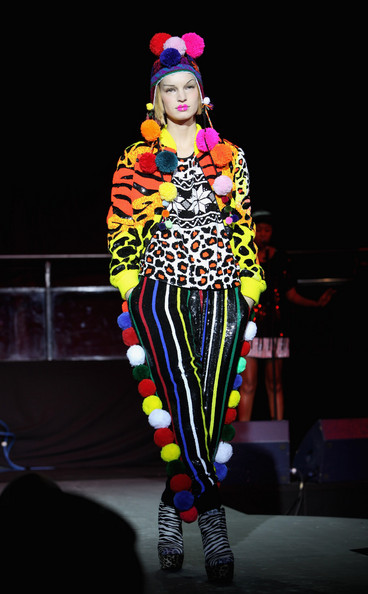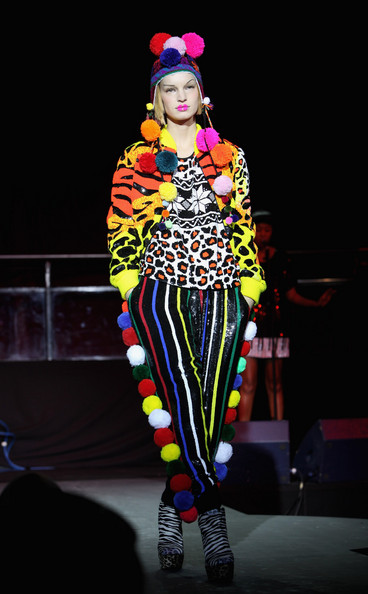 Arriving in a Leicester Square full of confused tourists, I rounded a corner to discover a massive queue waiting to get into the show. Ashish was the hottest ticket of the day and was the first event to really generate a sense of excitement from the LFW crowd. The Hippodrome is a massive venue, but it was packed. Ashish chose a circus theme for his AW09 show and a trapeze artist on a spinning hoop provided the entertainment as the audience filed in, while circus-themed music and strings of lights created a big-top atmosphere.
Instead of the usual pre-mixed backing track, Ashish chose a live band fronted by singer VV Brown to provide the music for the show. Dressed in a black sequinned Ashish dress with sequinned piano border around the hem, Brown added more pizazz to a show that frankly didn't need it.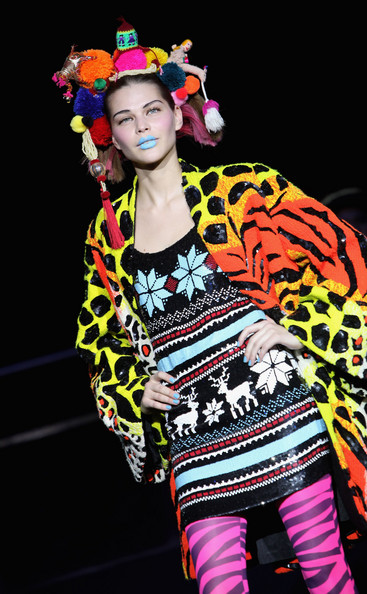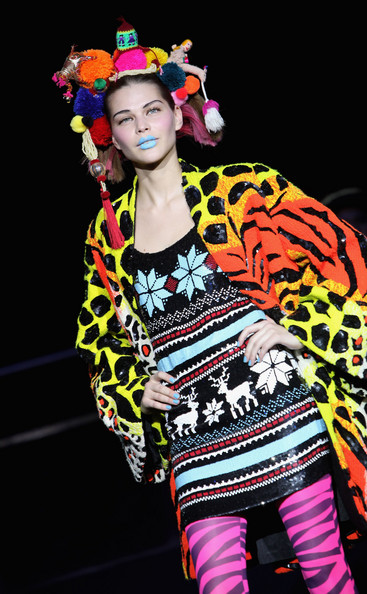 Ashish sent out a jumble-sale riot of colour and pattern with acid-bright zebra, leopard and giraffe prints, stars and stripes and Christmas jumper patterns drenched in sequins and teamed with neon leopard print tights and terrifyingly high platform shoes.
Pom-poms featured heavily, adorning everything from trousers to headpieces and offering cash-strapped fashionistas a simple way to add some designer flair to their every-day clothes…..if they're brave.
Despite the heavy USA trailer-trash references, the collection was undeniably British and the London club kids scattered through the audience loved it.
We might be unlikely to actually wear lime green and pink sequinned leopard print dresses any time soon, but the collection included a number of more wearable pieces; and perhaps more importantly offered a brief respite from the dispirited low-key approach that many designers have adopted in response to the credit crunch.