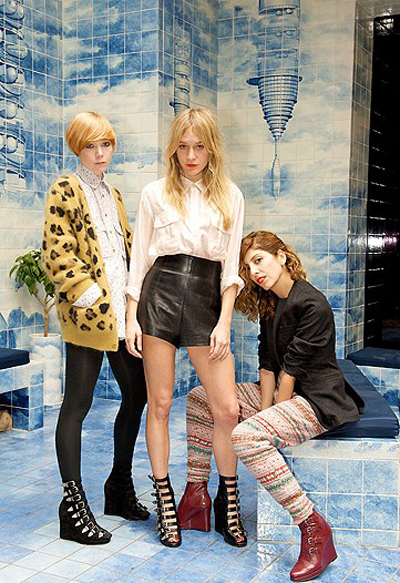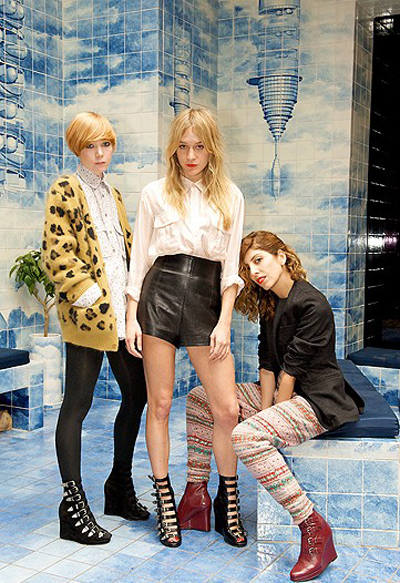 In the UK Opening Ceremony is seen as one of those legendary stores. I guess in much the same way that Dover Street Market is for non-Londoners. With the launch of the e-commerce site, we thought it couldn't get any more exciting. Now we could get a piece of the iconic store for ourselves without the pricey airfare. Well it just got better, Chloe Sevigny has just revealed her new line for Opening Ceremony at London Fashion Week, and it's going to be sold here too!
I loved the last line, especially those floral bodiced dresses, although Topshop were quick on very good look-alikes. At the Double Club on Sunday, Chloe showed us her new kooky line.
And her inspiration? Well how about designer Miguel Adrover, mixed with a bit of James Dean, bit of old-school preppy and "gay lumberjack. Taking a note from Stefano Pilati, the range is considered unisex. Boyfriend blazers, leopard print cardigans and loose fit trousers make up this very stylish range.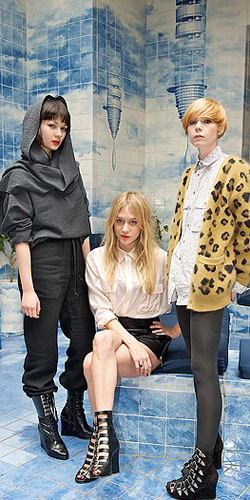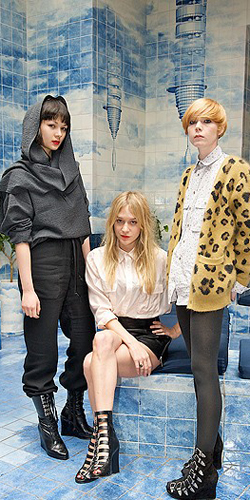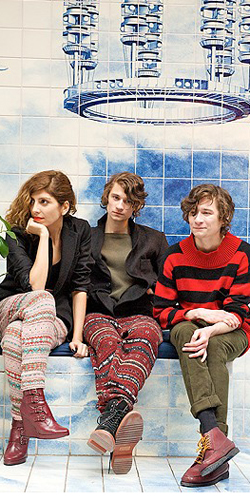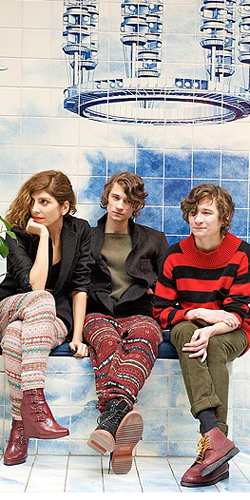 The footwear is also part of the range, in collaboration with Bass, those gorgeous strapped up shoe boots were created along with the loafers. And despite a hectic working life, it doesn't look like Chloe is planning on giving up her designing any time soon. Explaining that "maybe I'd do a very small collection for one of the big luxury brands, but right now, Opening Ceremony is right-we have a shared aesthetic.
So it looks like we can expect more from this lovely fashion pairing. Although I am a little concerned, if this collection is unisex does that mean those leather hotpants Chloe is sporting are actually intended for men? For any man reading this, do not attempt, you cannot get away with it, I repeat do not attempt.
But on a final note, you will be able to buy this lovely range (hands off the leopard cardigan, that's mine) from the Opening Ceremony stores in LA and New York as well as Barneys, Colette and Dover Street Market. Prices start at $95 but go up to a staggering $945. I guess you could go halves with your boyfriend and share the clothes. Just watch out if he suggests the shorts, he might not be thinking of you.