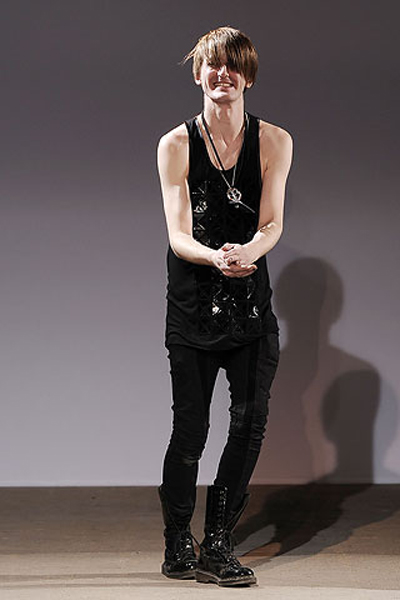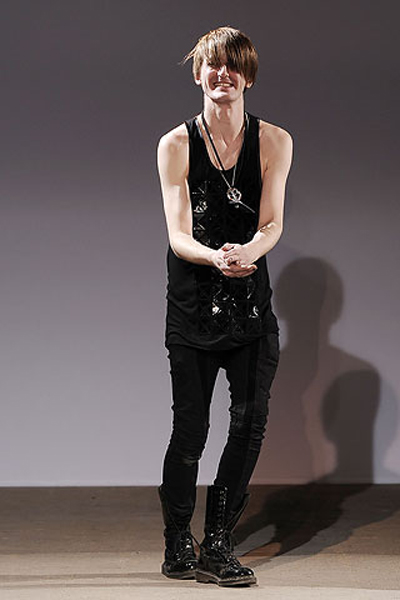 Fashion week is on so let the front row gossip begin. Now we heard from someone who knows someone who heard from someone that Grazia is saying that Gareth Pugh is definitely moving to Dior Homme.
There have been numerous rumours surrounding this possible move. Ever since big fashion boss' daughter Delphine Arnault, daughter of LVMH chairman Bernard Arnault sat front row at his menswear show in Paris.
It wasn't just her presence that caused quite a stir, but she had also gushed about the collection calling it "beautiful. Speculation then ensued over where he might head off to. Then the penny dropped, Dior Homme has somewhat fallen off the radar, and as Delphine was sat at a menswear show rather than waiting for the women's line, it was decided he was being groomed for Kris van Assche's job.
Grazia claim that it is definitely happening, with an announcement to be made any day now. I'd have thought that the announcement will be held until Fashion Week moves to Paris. In an even more telling move Gareth Pugh's Paris show is running directly after Kris Van Assche's at PFW, both shows are taking place Wednesday 4th March, with Pugh's venue still unconfirmed.
So we will just have to wait and see, they may make an early announcement in order to sort out fact from fiction. Oh you have to love the front row rumour mill. And speaking of front rows, the man in question has been spotted out and about; last night he took prime position at the eagerly anticipated Pam Hogg show.