Last Updated on 24th February 2009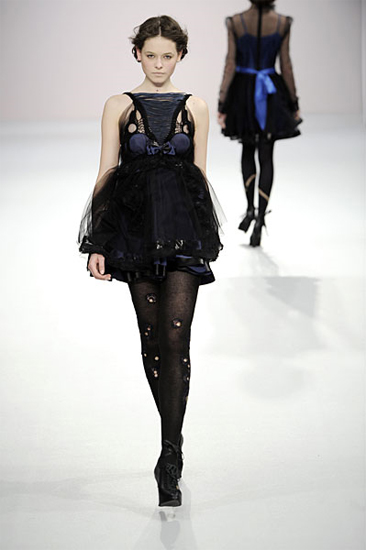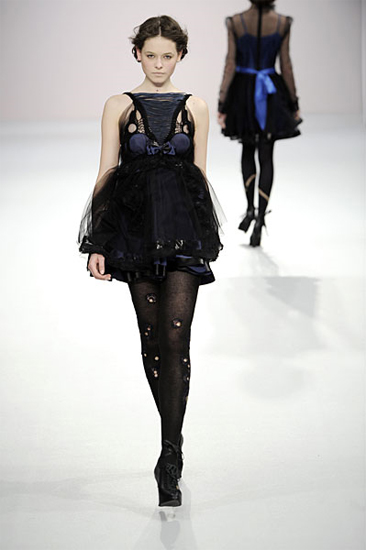 Naughty but nice is the best way to describe Bora Aksu's show. With a Marilyn Manson soundtrack and Jodie Harsh perched in the front row, it seemed Aksu was determined to misbehave. The audience at the On|Off show at the Science Museum certainly seemed to enjoy it, giving Aksu one of the most enthusiastic applauses I have heard all Fashion Week. Although that could have been down to their relief at being able to leave the Amazonian heat of the auditorium. Spare a thought for those poor models.
Aksu sent intricate lace and knit dresses and tops down the catwalk, some with PVC panels, others with cut outs, or ribbed knit work. The structure of the knitted panels resembled spines and plates of armour. Colours were kept to black, deep blue and moss green occasionally softened by splashes of peach and light blue. Hem lines were short.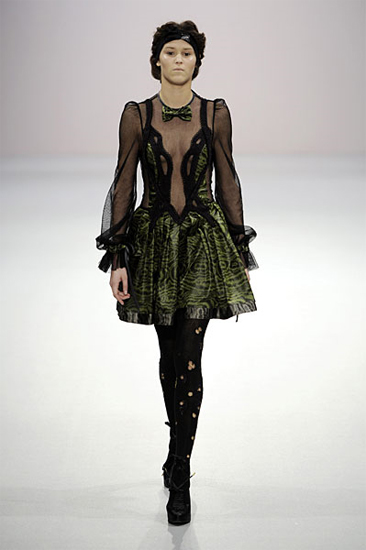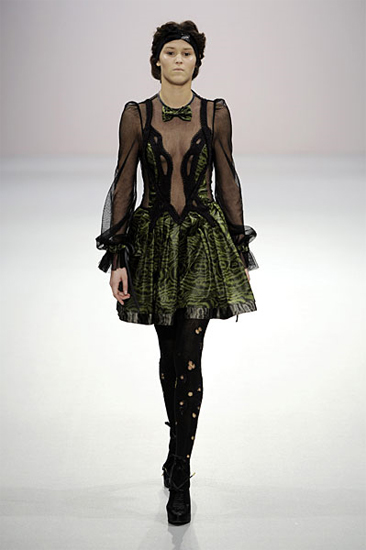 Aksu balanced the fuss of his fabrics and the structure of the garments with very simple silhouettes inspired by the 60s. Plunging necklines against silk net provided a crisp contrast that calmed the overall look of the garments down.
As a whole, the Gothic inspired collection managed to avoid being overly fussy by the grace of Aksu's eye for shape. With a collection this dramatic, I can't wait for his new cocktail dress line, to be released in Paris in March!
[Images: Catwalking.com]