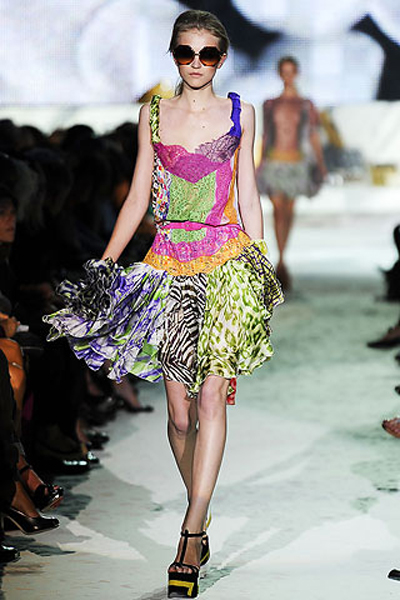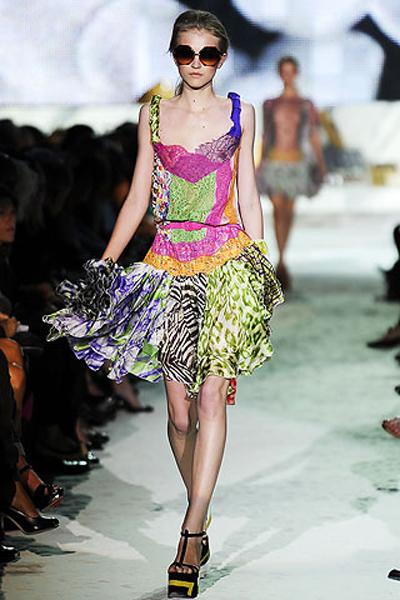 First there was the breakdown of Baugur and then Ittierre announced that it had filed for bankruptcy. Now Just Cavalli has pulled out of Milan Fashion Week.
Ittierre is a production and licensing company that works with numerous luxury labels including Galliano and Versace Sport as well as Just Cavalli. Because of a lack of funding they have been forced to file for bankruptcy. The parent company IT Holding which looks after brands including Gianfranco Ferre has also filed for bankruptcy, and has put feelers out for buyers for their brands. Whilst Ittierre has gone into administration, IT Holding has yet to do so, although the future looks bleak.
This is far from good news, and it is impossible to say what will happen to these brands, although one would expect buyers to step in, anything could happen in the current climate.
But probably the most telling sign, and the one that has a knock on effect is Cavalli's decision to pull the Just Cavalli show out of Milan Fashion Week. Making the announcement yesterday, that Just Cavalli would now not show this week, Cavalli explained:
"I have made this decision in order to protect the Just Cavalli image and its clients.
The other brands that are in trouble are choosing to push on with their shows. Although Malo is planning a presentation rather than a full catwalk.
These are worrying times, for all involved, and to see the credit crunch getting to some of the wealthiest brands is not a good sign at all.
[Source]