Last Updated on 25th February 2009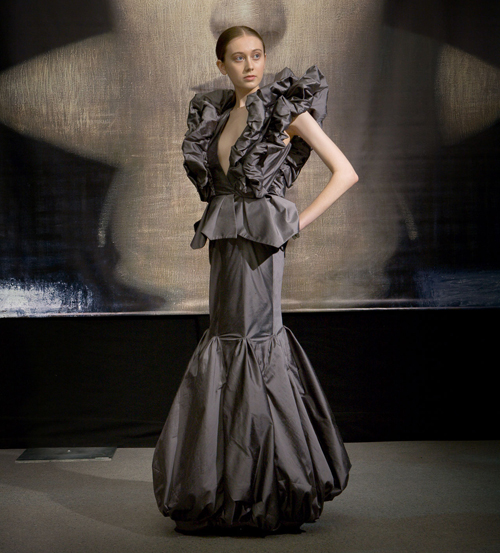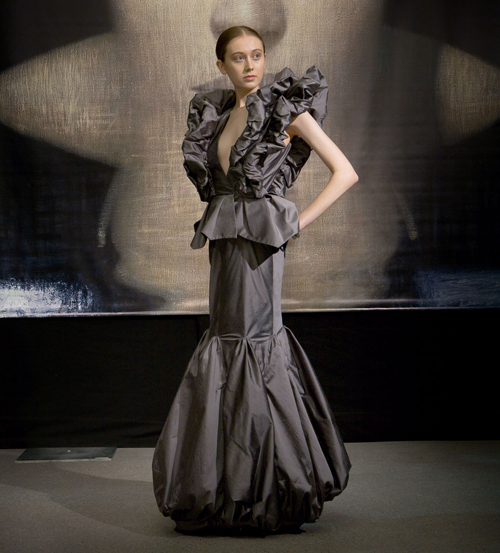 Being late may be fashionable. But there's nothing chic about opening your fashion installation 45 minutes late or for that matter still having a lady sweeping the floor, a man dousing models in hair spray and several men up ladders positioning lights, as guests wander in.
Using a palette of just red, black, silver and grey, the collection showed off Sekularac's eye for exceptionally cut clothes. Silhouettes were dramatic with high pointed shoulders on corseted dresses and suits, and pencil skirts with ruffles and pleats.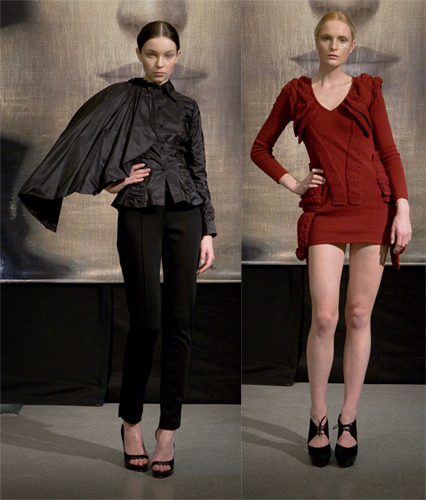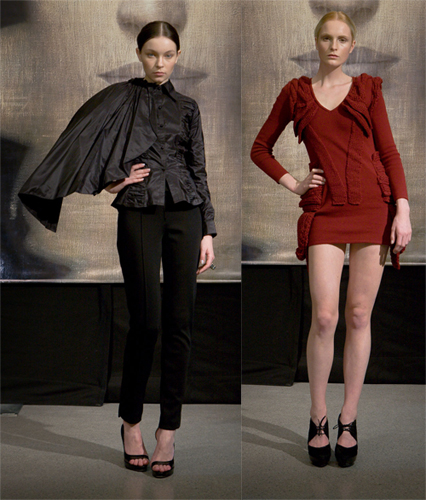 Sekularac's debut into knitwear was also highly sculpted. Shift dresses feathered shapes gathered around the neck and shoulders to form almost plates of armour.
If I had to give you the feel of the collection in a nutshell, it would be the Jetsons attend the Mad Hatters tea party. Elegant, but slightly surreal. But, although the shapes may have been daring, they somehow lacked sleekness and polish. Dare I say it….the fabrics looked, well, really cheap. Satin suits, with overly fussy seams and double skirted jackets just didn't work.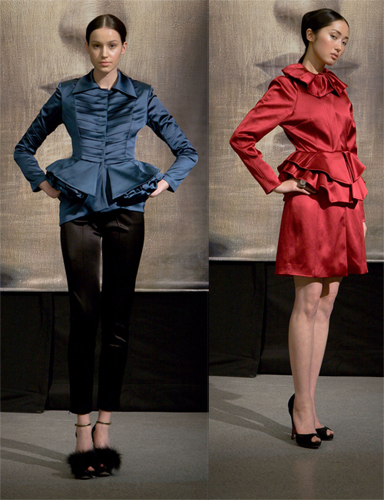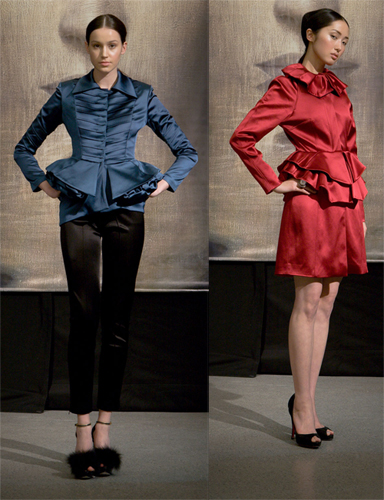 Practically every garment had a high shine fabric which stole attention away from the construction of the design. Muted and more understated fabrics would have worked much better.
[Images: Alexey Sorokin]