Last Updated on 25th February 2009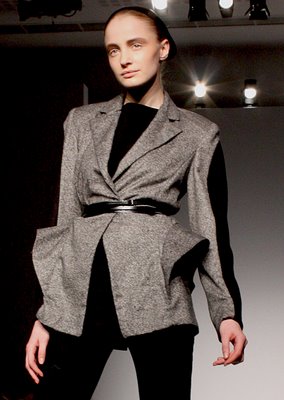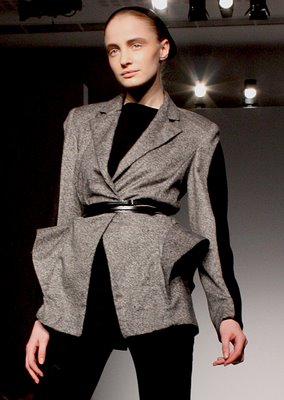 Danish born Louise Amstrup, showcased her third London Fashion Week show at Vauxhall Fashion Scout on Sunday, and having recently been selected to open the season's Copenhagen Fashion Week with her AW09 collection, expectations were high.
A series of strong silhouettes, including sharp shoulders and jutting hips created powerful shapes down the runway, emulating the hard-edged tailoring seen at Marc Jacobs and (dare I say it?) Victoria Beckham. Splashes of lemon yellow and burnt orange were compartmentalised against dark hues in black leather and heavy wool, creating an 80's – yes you heard right, 80's again – flash of leotards, leggings and oversized jackets which were softened by sheer panels and luscious, ragged frills.
Zips featured heavily, securing the backs of shift dresses and high-waisted skirts, adding a touch of sport luxe to the collection, while garments draped around the middle, creating an unusual cowl effect that dissolved the working woman aesthetic.
The drapery of the fabric and the frills was further explored through Amstrup's sporadic use of print, which was inspired by German artist Gerhard Richter who created layered, photo realistic paintings. Amstrup's light use of print created a stark contrast against the rigid tailoring and block shades, however seemed slightly displaced at the end of the collection, as the print covered a flowing, bandeau maxi-dress. As pretty as this dress was, it just didn't seem to fit with the remainder of the show.
So, it seems the 80s are still here, and yellow is a sure-fire colour to be seen in for AW09. Perhaps not a new revelation for the season, but it is worth acknowledging that Amstrup has also managed to produce a confident, modern and well-tailored collection that was a joy to watch. I fell in love with the grey and yellow panelled dress with the frills adorning each side… have a look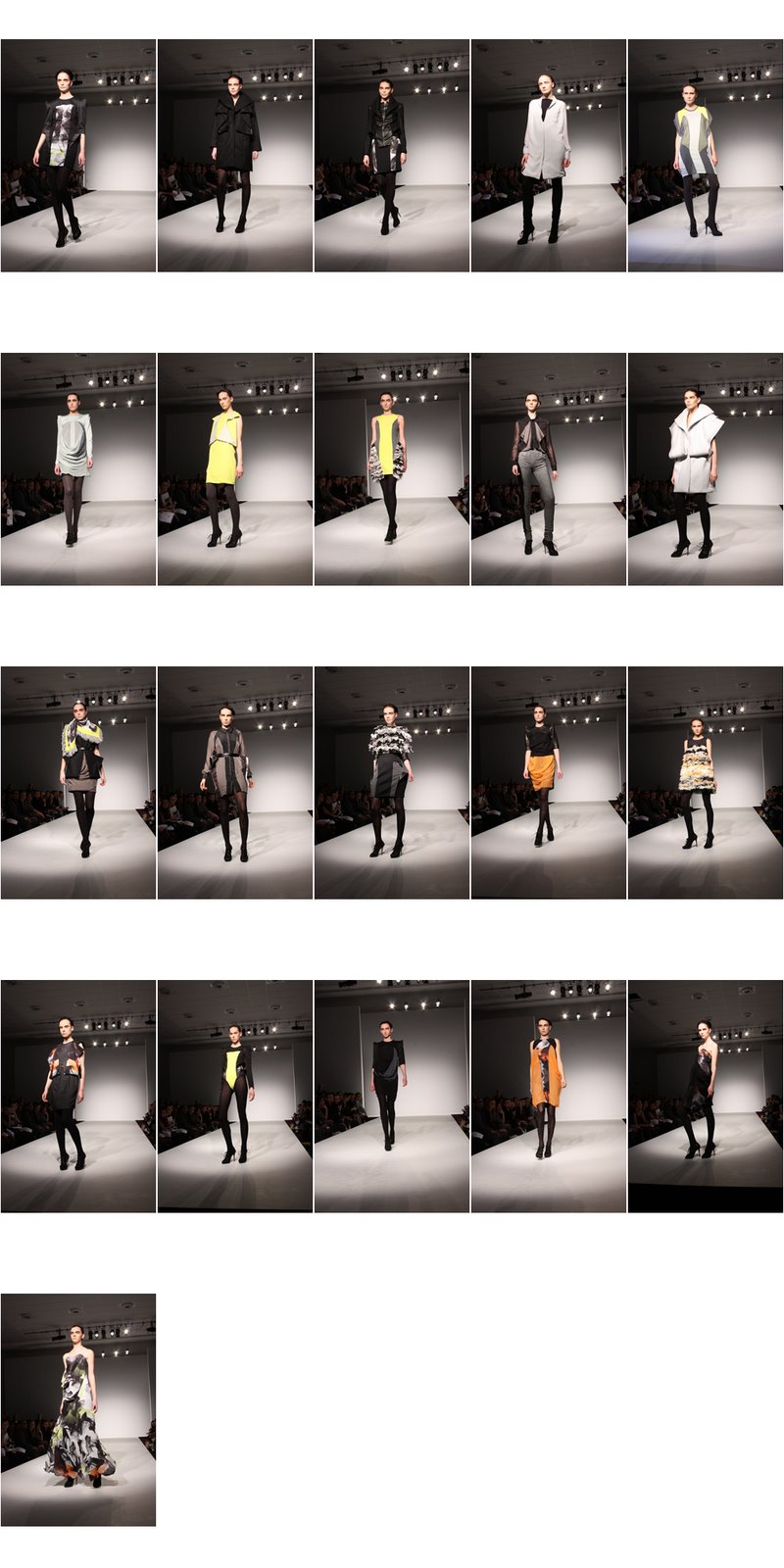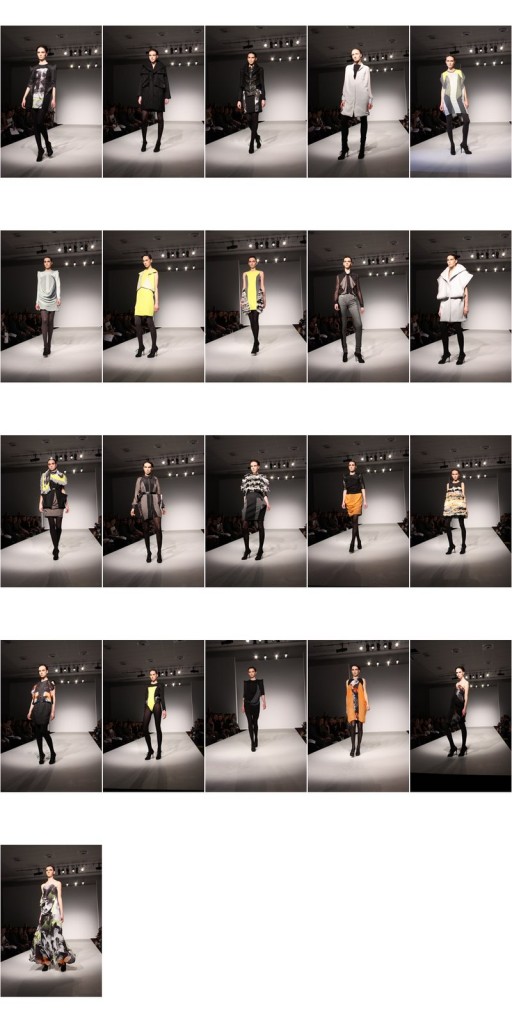 Images: Vauxhall Fashion Scout