Last Updated on 3rd March 2009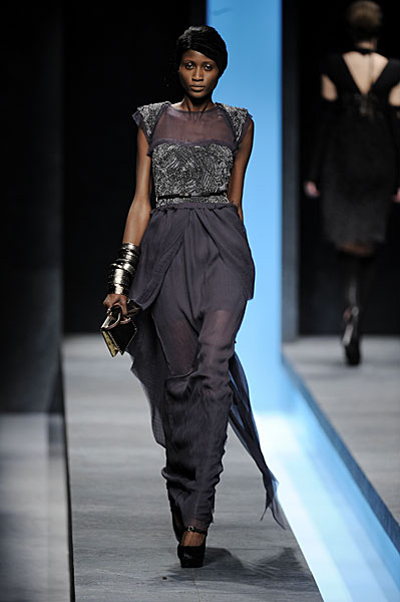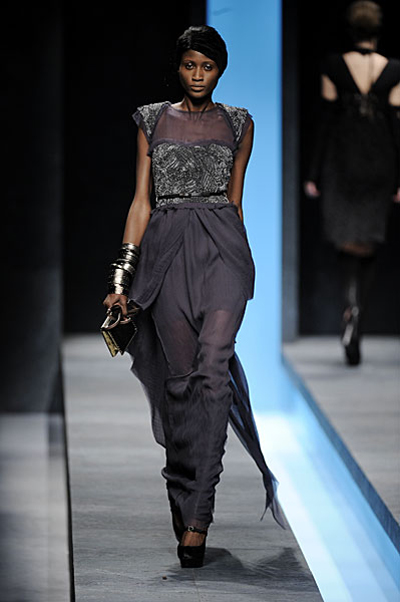 Watch out boys, Karl Lagerfeld has created the ultimate collection for the urban warrior. This collection was sexy, subtle, feminine and tough. It was one of those catwalks where you look at the clothes once and think nice, and then you look again and think wow.



It was all in the details, subtly frayed edges, hints of fur and carefully draped fabrics added to the overall luxurious feel. There was a biker chick look but in true Milan girl style seen best by the gorgeous caramels and camels which sat nicely alongside leathers. The simple dresses bound in with leather bodices were the highlight of the show, they looked so sexy yet strangely wearable. The same can be said for the leather trousers, which were paired with ankle boots and a cropped croc jacket.
It was a dark palette but red threw in an injection of colour and looked fabulous on the daytime dresses and the velvet shifts. The cuts were fluid, and in keeping with the trends, the shoulders were slightly exaggerated.



You can always rely on Lagerfeld to produce a truly polished show, and this was no exception. Even down to the accessorising it was a flawless collection. The handbags and sunglasses are going to be must have items, not forgetting those headbands and phenomenal shoes.
It was a show of true toughened femininity. The perfect blend of wearable and desirable looks. So make sure you don't pack your leather trousers away just yet.