Last Updated on 13th May 2009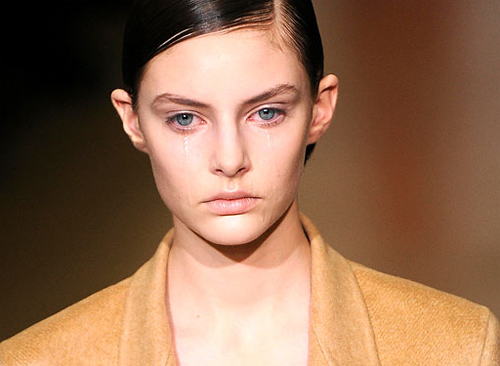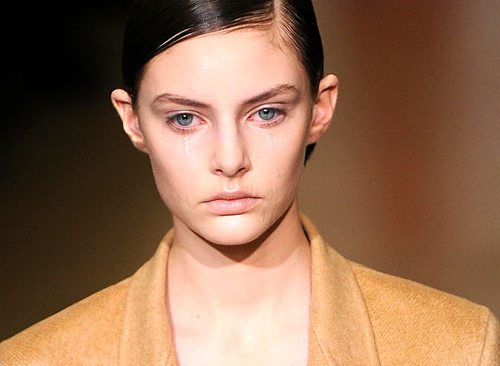 In Milan, Lithunian model Auguste Abeliunaite shed a tear while walking the runway at Jil Sander. Was it performance art? An allergy? Painful shoes? Strong lighting? Emotional distress? No one knows. The model cried on both her catwalk appearances and what's even more strange is the cover up that's followed. In an attempt to find out the cause of Auguste's tears, WSJ emailed the pictures over to Jil Sander's publicist Pierre Rougie who responded with, "I did not see it, can't see it in the video and no one has asked about it to anyone in the press offices.
O.K, so he can't see it in the video but he saw it clearly in the pictures right? So why deny it? Sounds very odd to us. What is a fact however is that the whole situation has been pure PR genius. Auguste Abeliunaite has gone from being relatively unknown to one of the most talked about models at the show.
[Image]