Last Updated on 5th March 2009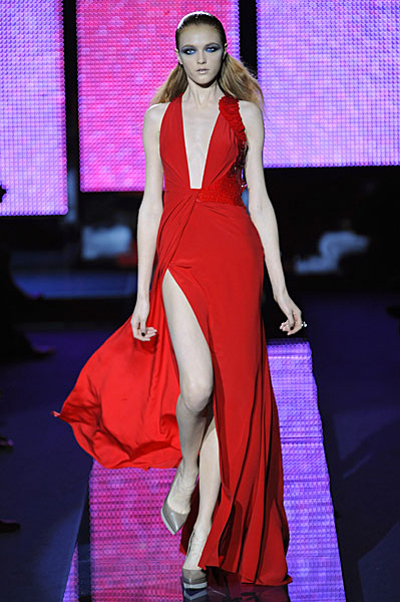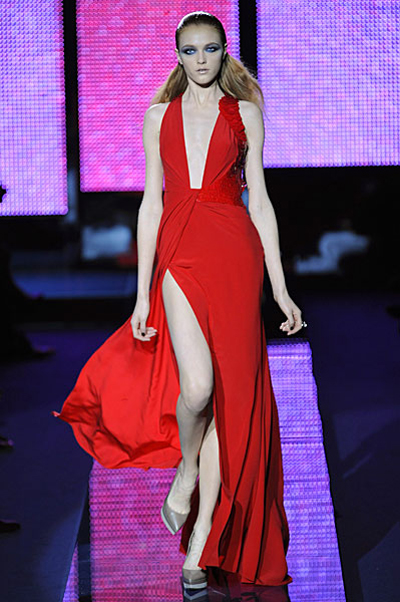 Versace brought full throttle colour to Milan Fashion Week. If you were fearing AW09 was going to be all black and grey then Versace is the designer for you. There was of course black and shades of silver, but hot pink, post box red and aqua blues made up a glorious palette.



You can always rely on Donatella Versace to create ultra sexy, super skimpy gowns and this was no exception. This was a well-rounded show, with everything from cigarette trousers, belted coats; thigh high split dresses to chic shifts.
Again, this Amazon theme was seen, a toughened femininity shown best by dramatic stitching, leather biker jackets and tightly belted waists. The fish scale dresses and full-length gowns were breathtaking. The other outfits were fairly simple, but I'm sure they won't disappoint Versace fans.



Versace is one of those designers you adore or loathe; you either become flustered at the sight of one of Donatella's slinky creations or cower in fear. But all can admit she does the Versace style proud, and this screams sex, scandal and most importantly 'look at me'. Now, if that isn't a credit crunch remedy I don't know what is.