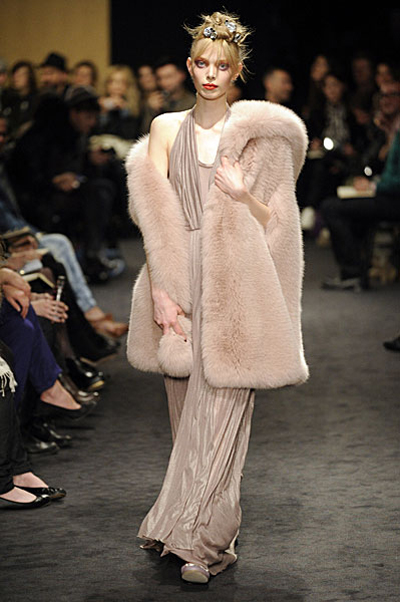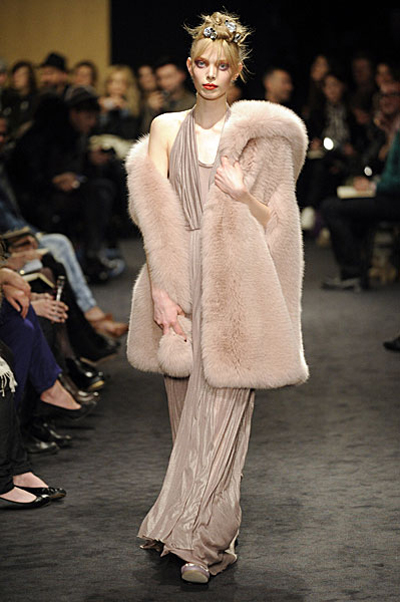 As if in perfect contrast to the paired back minimalism of Givenchy, Sonia Rykiel created a kooky catwalk of Paris Left Bank, 70s style and 30s glamour.
Billowing trouser suits, quirky brogues, velvet, sequins and knits made up this collection. The colour palette worked really well, a blend of muted burgundy with burnt orange, charcoal, black and ballet pink.



The layering was a key look for this show. But it was the masculine suits given a feminine edge that will give fashionistas something to think about. The oversized trousers won't be an easy wear for those smaller in proportions but for those blessed with long legs they're perfection. The dresses were particularly striking, the silk, sequin and knitted versions were all wearable and just that little bit different. With Sonia Rykiel it is all about her clever knits, and the loveheart jumper is a winner.
The shoes and hats added to the eclectic feel and this really was an eclectic and dare I say eccentric show. The outfits are busy, but have a certain carefree optimism that is most endearing.



Remember the velvets and the trouser suits because they will be looks you'll want to recreate come AW09. This was quite a dramatic show, it played with volume, shape and fabric. It is one for girls who love to dress up and play with style.