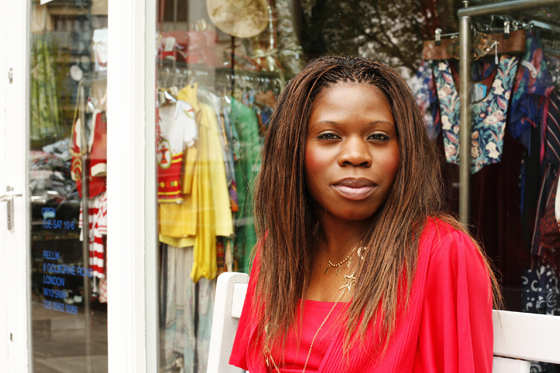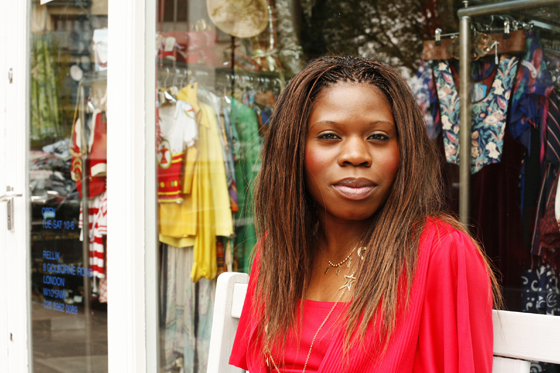 For vintage shopping look no further than Shopping for Vintage by fashion writer and editor of Brownsfashion.com, Funmi Odulate. Her book which is packed with amazing shopping tips is a must have for vintage lovers everywhere. Funmi has also contributed to fashion bibles Vogue, Harpers Bazaar, Stella Magazine and Russian Vogue as well as major newspapers such as The Guardian, Sunday Times Style and The Daily Telegraph. Despite her hectic schedule we managed to catch up with Funmi to discuss fashion, movies, music and of course we had to talk a little vintage…
What does a normal working day for you consist of?
It varies. I tend to check my emails first thing and then make a list of a million and one things to do. On Mondays I tend to get my team together to discuss the fashion stories going forward. This sets the tone for the rest of the week where I tend to write, organise interviews and features with designers, meet with the buyers to discuss what is on the hot list this week, go down to the Browns stores to see which new designers have come in, meeting with stylists to discuss shoots, meetings with prs, working on our blog and redesign … As I said it really varies. No two days are ever the same.
Favourite city and why?
Oh I totally love Mumbai. Both are so colourful and so alive. The cacophony of elaborate foods, languages, music, the architecture, and even the traffic! All a completely crazy assault on your senses , in the nicest possible way! I also love Jaipur. The jasmine trees and the palaces are divine.
Can you tell us your top tip when buying vintage?
Shop with an open mind. Look beyond what you can see. It's like buying a property , I'm always amazed at people who walk into a house and say 'Oh I don't know if I like the carpet'. Duh! You can change the carpet! So, when you shop for vintage you have to look at pieces in a completely different context. If it's too long, lop it off, if it's too big at the waist, belt it, if you don't like the colour, dye it. etc
What's your earliest shopping memory?
Gosh I'm not sure I can remember. My earliest 'fashion' memories are more to do with recognising my interest in very individual style and adapting things to fit in with my personality. When I was eleven, I remember changing a pair of jeans into a frayed mini skirt that was kind of falling apart because I made it using a needle and thread. I wore them with fishnet tights and pointy patent heels on a Home Economics school trip. NO ONE was wearing that sort of thing then so my classmates' comments were interesting to say the least. I didn't care though. I felt grown up and fabulous.
Which shows were you most looking forward to during London Fashion Week?
I love Duro Olowu's schizophrenic use of print so I'm always interested to see what he does next. Also Mark Fast and Mary Katranzou, (she is so talented and a real breath of fresh air). I also always like to see the usual suspects – Christopher Kane, Marios Schwab, Roksanda Illinic. Also great to have Luella back.
Do you read fashion blogs?
Yes I love blogs , The Cut is fab. Satorialist simple but goodness, SO addictive, I also love beauty blogs , Bella Sugar and Cult Beauty are my faves.
Most treasured item in your wardrobe?
I try not to attach too much importance to my possessions however if I had to choose something it would be two black dresses , one velvet, one heavily sequinned , and a pair of velvet shoes. All Yves Saint Laurent.
What do you love most about fashion? (And hate?)
I guess it's the way something new can immediately make you feel so amazing. There's nothing like a new dress or a new pair of shoes to 'up' your confidence. One of the worst things about fashion however is that so many of the people can be incredibly fickle and super false. I find it difficult to relate to people who judge people based on whether they are wearing the 'right' bag or dress or whatever. It's only fashion – people need to put it in perspective.
Which wardrobe staple will you be investing in for spring/summer?
A new purse , most likely miu miu. Other things I'd like to buy from Browns include a dress from Dries Van Noten and Marni, Bex Rox and Yves Saint Laurent jewellery and Chloe wedge heeled gladiators.
Favourite book, movie and style icon?
Favourite book , I own probably coming up to a thousand books. I love to read so it's difficult for me to choose just one. I love anything by Oscar Wilde and Jhumpa Lahiri. I also love The History of Love by Nicola Kraus, Say You're one of them by Uwem Akpan, Either Side of Winter by Benjamin Markovitz, Half of a Yellow Sun by Chimamanda Ngozi Adichie, The Bible and The God of Small things by Arundhati Roy. Sorry! So difficult for me to choose just one!
Favourite Movie , Totally totally blown away by The Diving Bell and Butterfly. That was such an incredible film.
Style Icon , I don't really have an icon as such. I rate a lot of people's style from Dot Cotton (YES!) to Ebony Bones (she rocks!)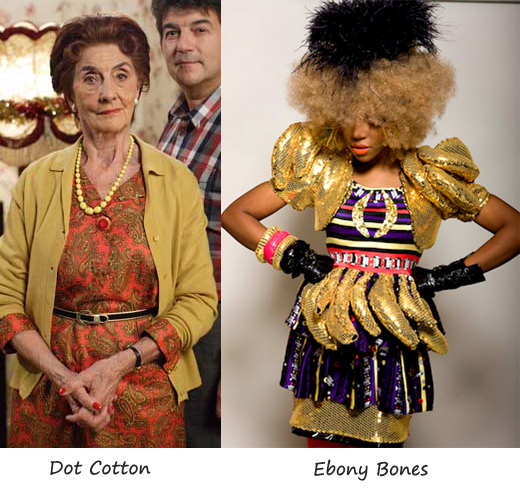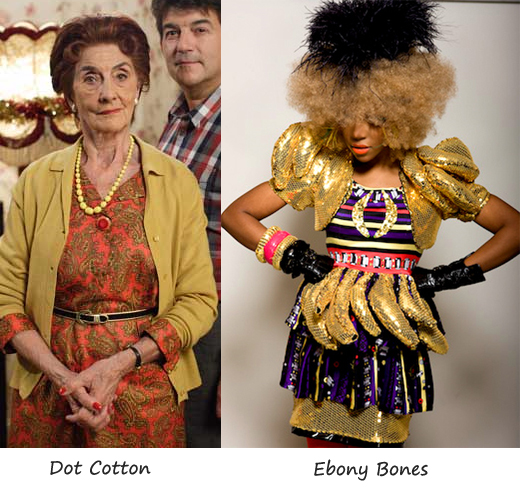 What are you listening to on your iPod?
Recently when I'm not listening to Radio 4 (I listen to R4 everyday and through the night – I rarely watch TV) I have been listening to Andre Crouch, Nina Simone, Ella Fitzgerald. I like jazz a lot.
Best piece of advice you've been given?
What you think is what you will become.