Last Updated on 19th March 2011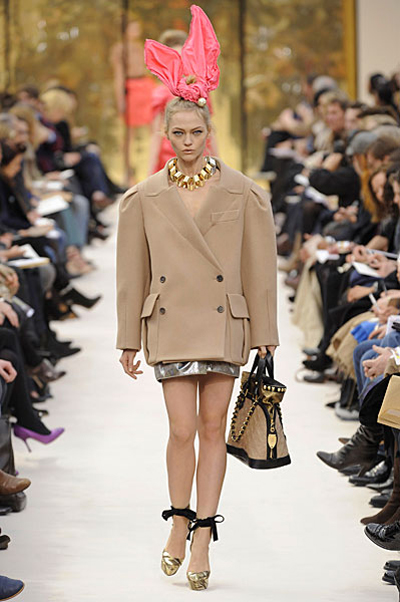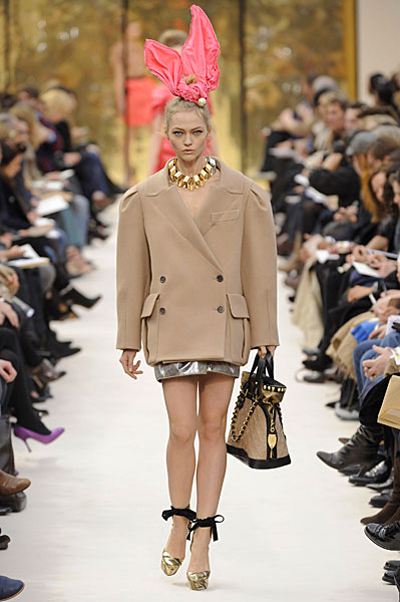 If you have ever wondered what Marie Antoinette would have looked like as a courtesan then never fear, because Marc Jacobs can show you. With a little bit of French fancy, a sprinkling of 80s bad taste and a Playboy bunny cherry. It was quite a mix.


This was a mixed bag of designs as well, it ran from the sublimely wearable, to the gorgeously unusual to the not so delightfully strange. Split into colour groups, the blacks on the whole were the most beautiful. The flashes of colour with sashes kept the outfits themed, and the oversized shoulders worked really well. Although, the sheer lace, failed to grab me.



The blue phase had nice aspects, the oversized jumper and shorts looked very 80s and very cool. The leather ripple suiting was a bit perplexing, the shape was great but the ripples weren't so flattering. The nudes were the strongest outfits, cute bubble skirts, the oversized box jacket was stunning and the highlights of coral were perfection. The nudes were perhaps the subtlest of the schemes, and the lines were pretty and feminine and thus worked. The bold red suddenly took on an almost geek chic meets power dressing look, the coats were great but they didn't have the same flow as the other pieces.



Other noteworthy items were the painted prints; these were definitely the highlights of the show. The details were also perfect, cuffs and collars were given necessary attention to great effect. I was less sold on the bunny ears and thigh high lace up boots however.
There were winning outfits and less desirable ones, this is one show up for debate.