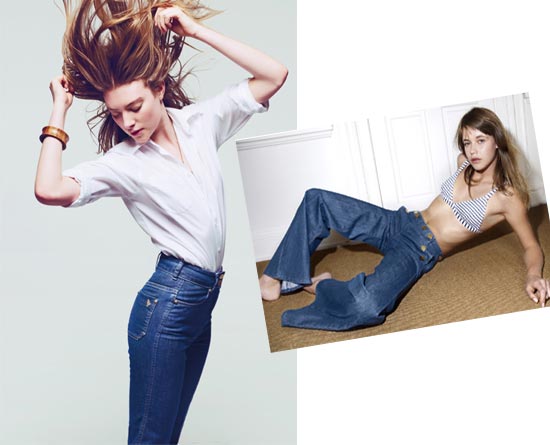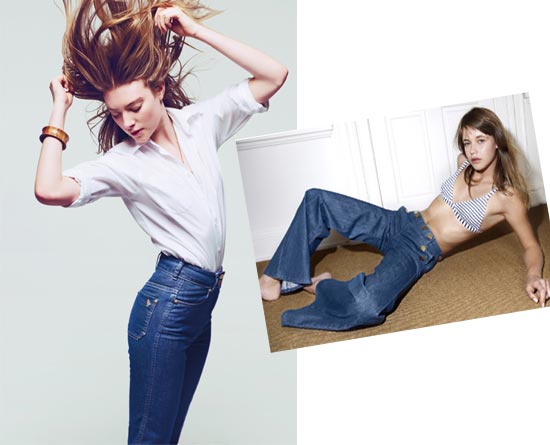 MiH Jeans really do wear their heart on their, er, legs. You can spot their classic British tailoring a mile off. Maybe it's the crisp pleats and tucks, or the inky, starched denim. They just smack of marmalade sandwiches and bicycle rides through the sunny countryside.
The brand was established in the 1960s by Tony Lonsdale and his wife, the model Chekkie Maskell. Now, with daughter Chloe at the reigns, the label is gaining a cult following once again for its perfectly fitting, leg-lengthening jeans, which follow the brand's original designs.
Back in the day, it was celebs such as Jane Birkin and Farrah Fawcett that made them cool. These days you can spot them on the pegs of Jessica Alba, Keira Knightley and Katie Holmes.
The latest collection is great for those wishing to take on the wide-leg trend. And, the range has also recently been expanded to include dresses, skirts, tops and t-shirts. Visit the MiH website for stockists.