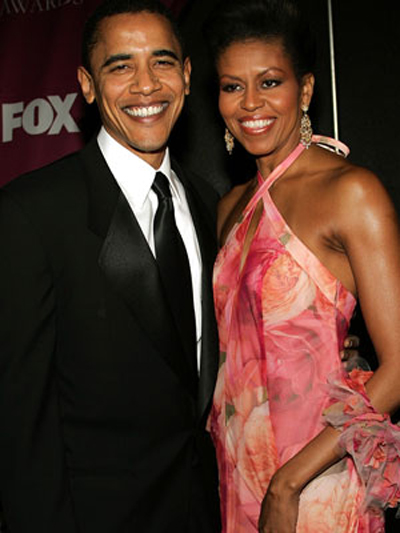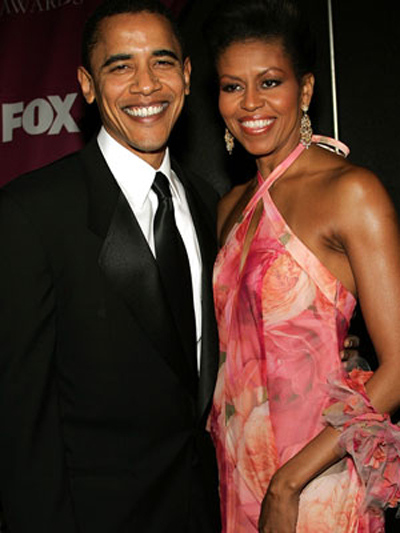 Poor Michelle Obama, we all know that feeling when we run down the stairs in our brand new fabulous creation and you find yourself faced with a disapproving stare from your beloved.
Yes men just don't get fashion and it turns out the President doesn't either. Talking exclusively to the New York Times, the First Lady let us into an insight into her home life and the not uncommon wardrobe debate.
So what's her most offending item? Turns out it is a grey metallic belt, which her husband has titled the 'Star Trek' belt. Then of course there is that conversation we've all had:
"He's always asking: 'Is that new? I haven't seen that before.' It's like, why don't you mind your own business? Solve world hunger. Get out of my closet.
Ah yes, the solve world hunger come back, shame I can't really get away with that one. She's certainly got a sense of humour, poking fun at her husband on the too-many-shoes argument:
"You didn't need any more shoes. The shoes you had on yesterday were fine. Why can't you just wear that for the rest of the presidency?
It's a shame that the President isn't more considerate of a woman's need for shoes, very disappointing.
You have to love Michelle Obama, her effortless style, and her dry wit. But you also feel she is very level headed.
The interview is a wonderful insight into this fascinating family. She even lets us into her diet and exercise regime:
"I have hips, and I have them covered up with these pleats. But she explained she uses weights, cardio and interval running to keep in shape. And her reasons for being a gym bunny? Like any good girl, so she can have dessert and her "favourite food in the whole wide world French fries.
Who would have ever thought that you could say you identify with the First Lady? Well done Michelle for being normal.
[Source]