Last Updated on 1st April 2009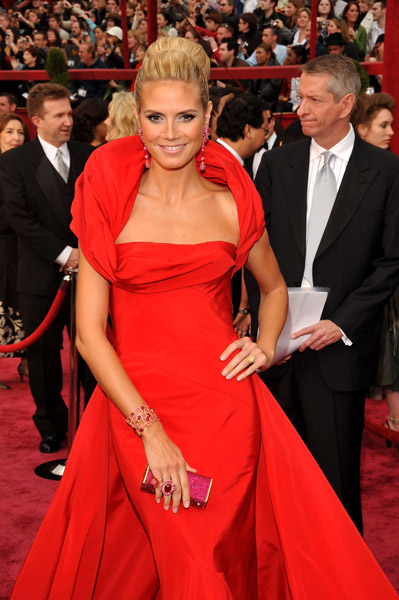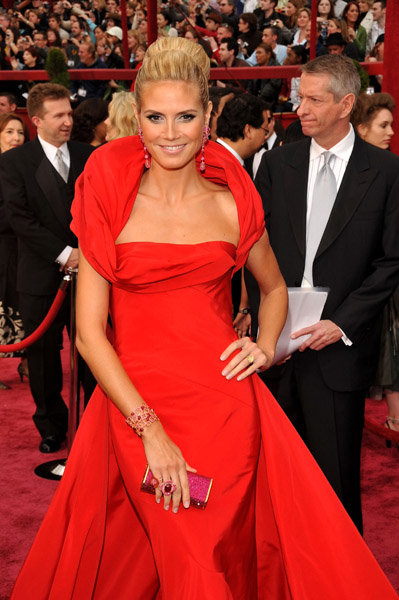 The Project Runway presenter, supermodel and supermum Heidi Klum was not always known for her style but these days the Victoria's Secret stunner is hard to ignore. It all started with that sensational red John Galliano gown she wore at the Oscars two years ago. Now a regular fixture on the red carpet, Heidi seldom puts a (Louboutin clad) foot wrong. Look and learn…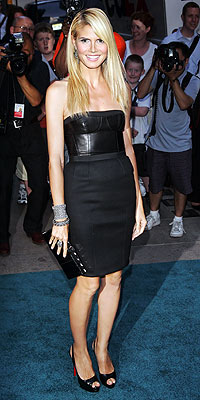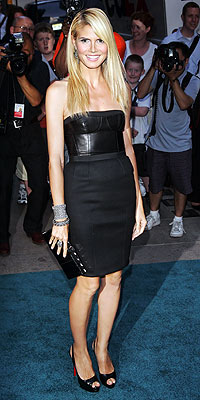 Heidi-hi loves a LBD. I love this leather-corseted dominatrix style and her accessories but would have preferred them teamed with tougher heels. Still, as always, she manages to pull it off. Some girls have all the luck.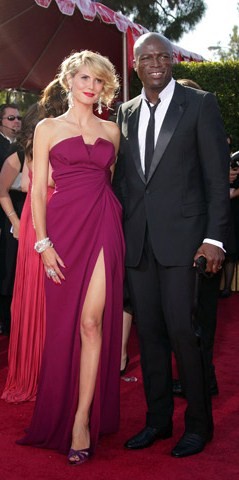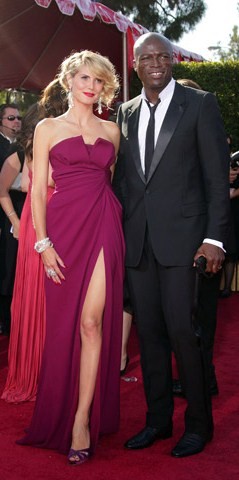 In a draped purple Galliano gown with a slit up-to-there Heidi showcases those famous curves and offsets the ensemble with the best accessory money can't buy, Seal.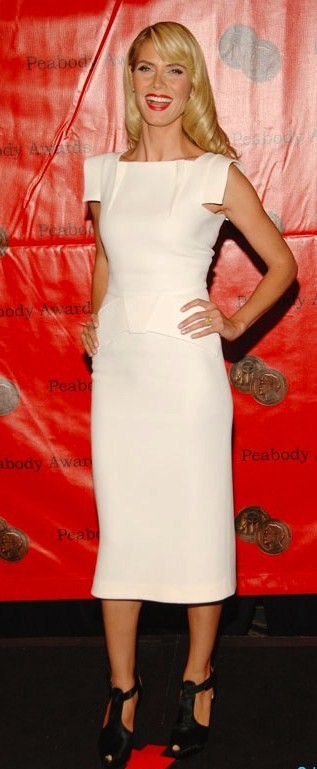 Wait, isn't that Katherine Heigl? Nope, it's just our Heidi, dressed in figure-hugging Roland Mouret with screen siren hair and make-up. Mad Men's femme fatales have got nothing on Klum!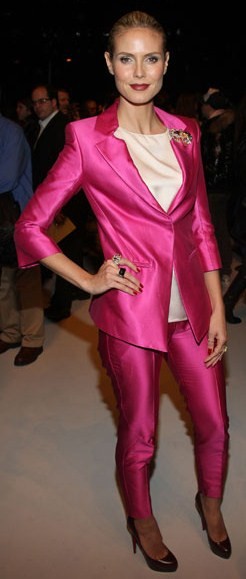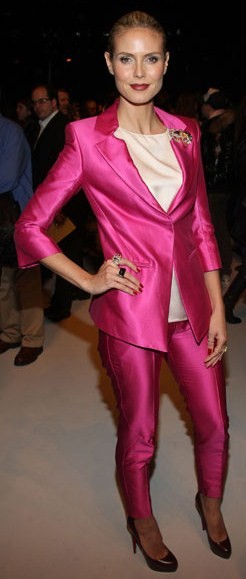 Matthew Williamson must have been thrilled when his shocking pink suit received not one but two outings during NY Fashion Week. Hosting the finale catwalk show for Project Runway, Heidi turned heads in this electrifying get-up.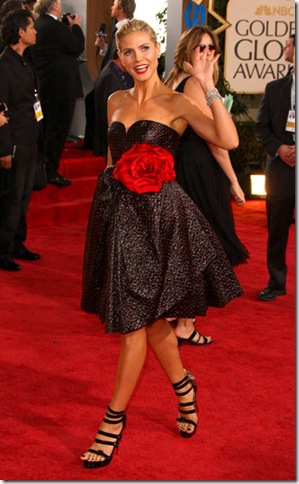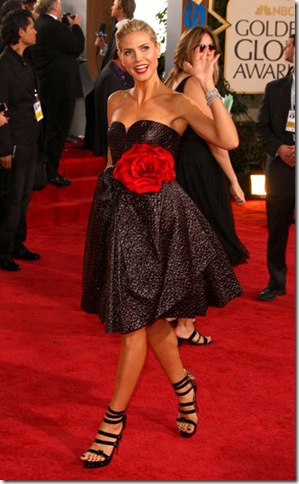 Channelling Carrie Bradshaw, Klummy amps up the volume in this fun frock. Love the strappies.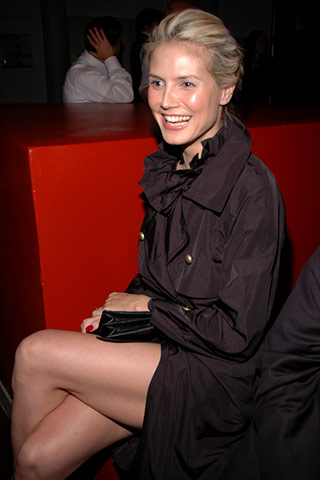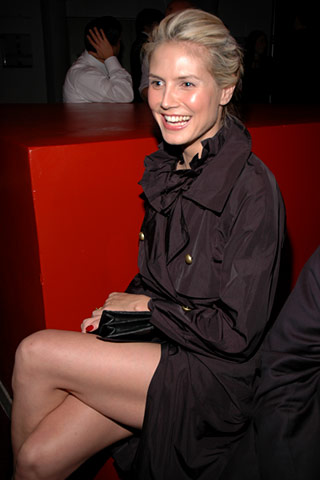 Knowing when less is more, a bare-faced Heidi in a classic black mac keeps things cheeky with a lotta leg and a knowing smile. Smart cookie, that one.