Last Updated on 14th April 2009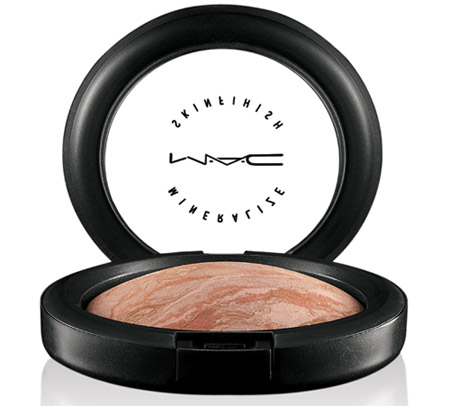 What:This Mineralize powder in 'Refined' comes in a marbled pattern of bronzey tones with a metallic finish and can be used anywhere on the face (and body) to create a polished finish.
The results: Creating a gorgeous pearly sheen, this skinfinish will hold makeup like your regular powder, but will simultaneously highlight areas of the face, giving a healthy glow without adding shine.
The verdict: Love love love this powder and think it's particularly perfect for those summer months coming up. Using Refined Mineralize Skinfinish, you can keep that matte look all over, while still adding a natural sheen. Get it now at www.maccosmetics.co.uk for £17.73 and take a look at the other shades available.