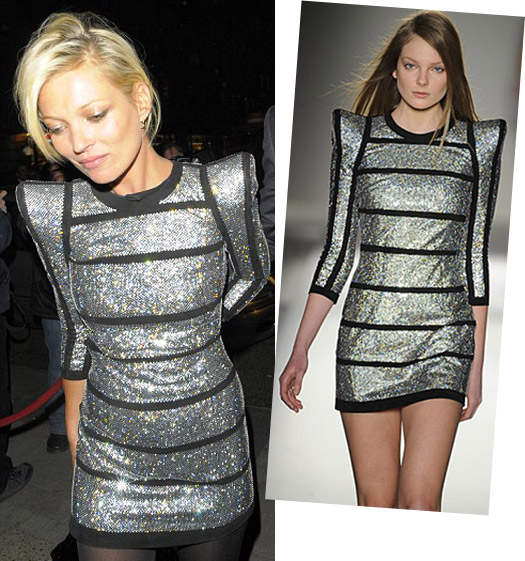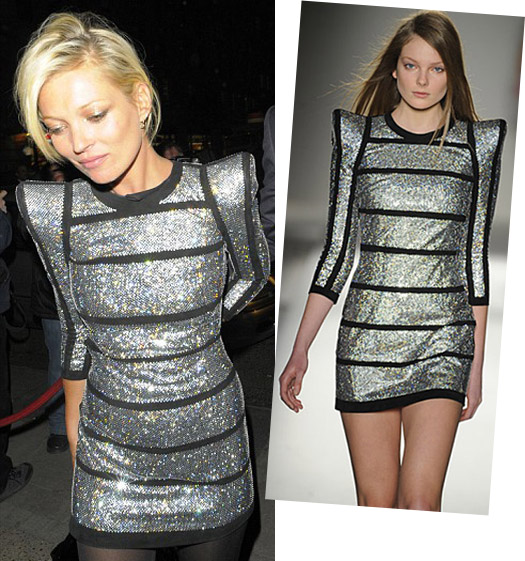 Although she has been facing some stiff competition from Victoria Beckham, Kate Moss always tends to be the first when it comes to trends. Last night Kate was spotted out and about in a Balmain dress hot off the Autumn/Winter 09 catwalks.
She started her evening at Nobu and then headed off for canapes and champagne at Movida nightclub to celebrate the launch of the new White Light diamond, and was joined by lots of lovely celebs including David Walliams, Noel Fielding, Rhys Ifans, Jo Wood and Bobby Gillespie.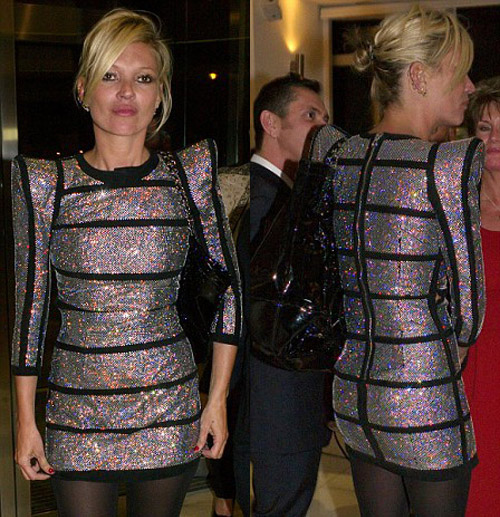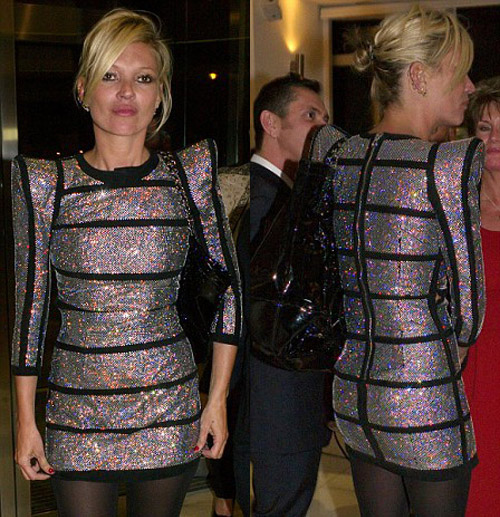 But no diamond was going to outshine Kate in her sparkly number. If you haven't twigged sci-fi is going to be a huge trend. The oversized shoulders and bandage-esque glitter panels create an incredible silhouette. She dressed down the statement dress with oversized patent handbag and platform courts. At first I was less than sold on this little number, but the more I look at it the more I love it. Balmain really is the design house of the moment. I am sure you can expect a high street version any day now.
Are you feeling the sci-fi look? Or do giant shoulders just make you cringe?
[Images]