Last Updated on 27th April 2009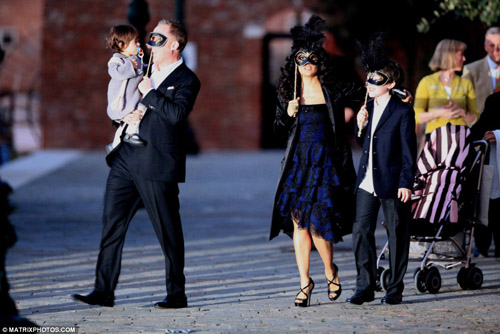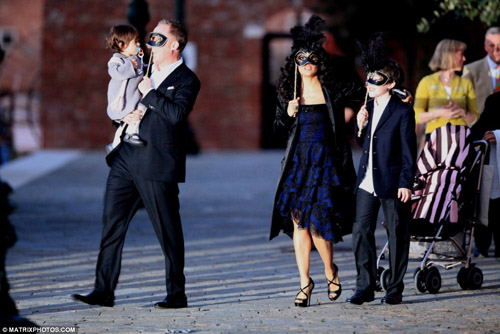 This is the second wedding for the loved up couple. On Valentine's Day actress Salma Hayek and her fashion mogul husband Francois-Henri Pinault wed in a private ceremony in Paris. But this weekend saw the happy couple invite friends and family to a lavish second ceremony in Venice.
Of course, it was an incredibly stylish affair, guests included Charlize Theron, Lily Cole, Anna Wintour, Woody Harrelson, David Blaine, Olivier Martinez, Ed Norton and Penelope Cruz and Lucy Liu were also expected to put in an appearance. A masquerade rehearsal dinner was held at the Punta Della Dogana where Salma was spotted in a gorgeous midnight blue gown.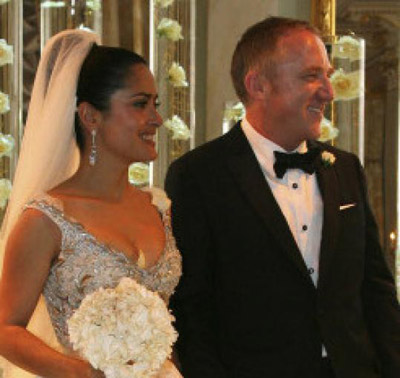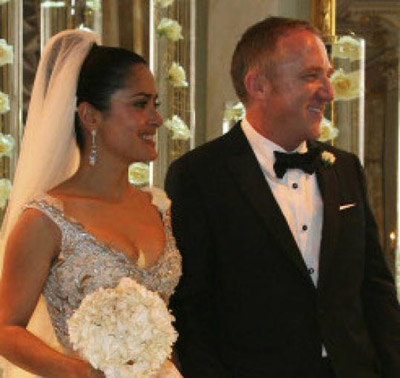 The actual ceremony took place on Saturday at La Fenice opera house in a lavish affair surrounded by the glitterati. Salma wore a Balenciaga wedding gown and carried a bouquet of orchids and stephanotis. Doesn't she looked truly radiant.
We haven't seen what the stylish guests were wearing but they probably all looked amazing
This is how one gets married in style!