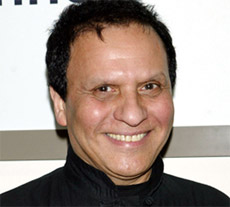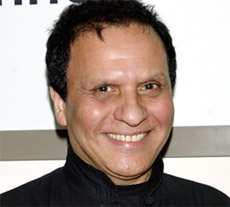 If you haven't heard Alaia wasn't happy that his clothes weren't in "The Model As Muse exhibition, so he took back seven dresses that starlets were planning on wearing. Naomi Campbell, Stephanie Seymour and Linda Evangelista then didn't turn up in protest.
Alaia has been quite vocal about his anger. Curator of the exhibition Harold Koda has explained that Alaia was asked but chose not to take part. However Cathy Horyn of The New York Times claimed that Alaia wasn't informed or invited to the Ball.
Koda explained to WWD that they pretty much wanted Alaia from the beginning. And that a mutual friend asked Alaia if he felt comfortable to see his work displayed. Alaia reportedly said he wasn't and so they chose not to pursue the matter further.
Koda further added:
"We would have loved to have had his pieces in the show, but there was a lot of miscommunication, my understanding was that he didn't want his work in the show, so I honored it.


But in a weird turn, in fact a diva moment, Alaia has chosen to blame Anna Wintour. He feels Anna Wintour has snubbed his work and this has influenced Koda's decision:
"She behaves like a dictator and everyone is terrified of her…but I'm not scared of her or anyone said Alaia.
Honestly, they are one step away from name-calling….