Last Updated on 25th May 2009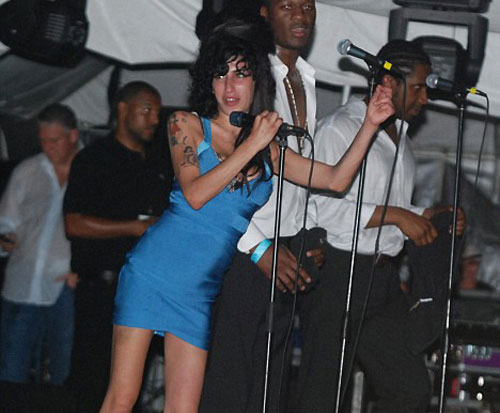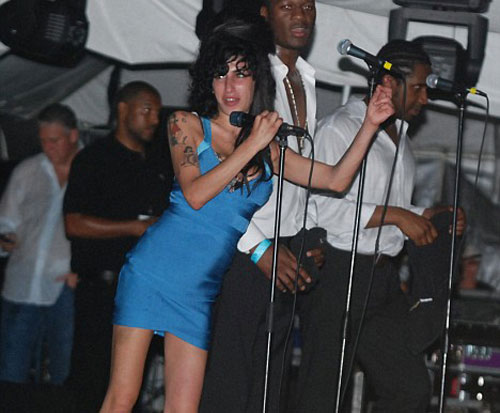 Amy Winehouse seems an odd choice for the fashion world to love. Ok, so she has a crazy beehive and some interesting eye make up. But let's face it, it's been a long time since anyone saw her fully clothed.
That hasn't stopped the fash pack from declaring her a muse and thus creating a style icon. And now she is set to turn her hand to fashion design. She is loved by everyone from Lagerfeld to Jonathan Kelsey, who designed a shoe after her. But it has taken Amy Molyneaux of PPQ to reign her in:
"There have been talks with Amy and we are now in the first stages of the project said Amy Molyneaux.
Talking to Grazia she added,
'The range will be all about high-end statement pieces, inspired by Amy's style. For example maybe an amazing piece of jewellery like a bracelet or a dress. It's going to be distributed online, we are going to be providing all materials and doing the design, but Amy will definitely be involved in the creative process. It will be very different to Peaches' line for PPQ as that was more of a diffusion line – this will be a homage to Amy's look.'
Although one has to wonder, will Amy really be involved in the creative process? Although you have to question just how much any celeb designer gets involved. The range will surely please die-hard Winehouse fans and it may mean a step back on the rails for the troubled songstress. It was however only last week that she cancelled her comeback tour, but I think I will reserve all judgement until I see the range.
Are you excited about a PPQ-Winehouse hook up? Do you consider her to be a style icon?