Last Updated on 28th May 2009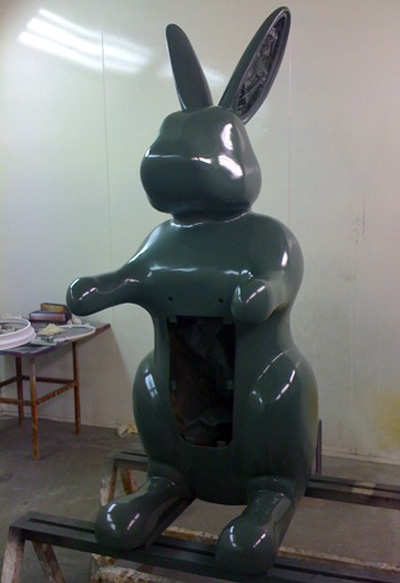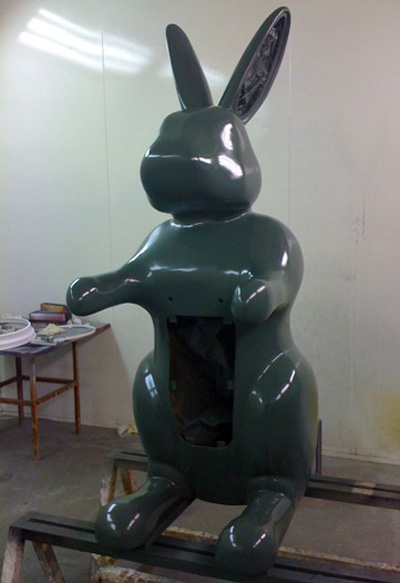 No, no, Paul Smith himself isn't rubbish he's actually quite clever. But he is turning his artistic hand to help solve the issue of rubbish.
I wonder if designers ever get to a point and they think "what can I do next? or perhaps he has always planned to create a dustbin. Either way, it is of course the quirkest and cleverest bin created.
In an attempt to solve London's rather littered streets, the fashion designer has created this rabbit bin with flashing ears. The bin is being unveiled today and is part of the Super Contemporary Commissions show at London's Design Museum.
Talking about the creation, Paul Smith said:
"In any city, there are always so many things you love and so many things you don't, and so many things you want to improve, my exhibit is hopefully a tiny step towards making people be better with their rubbish.
The rabbit is five foot, and is rather fittingly in British racing green. It holds a wastepaper bag and whenever someone throw something into it, the ears flash. The bins are going to be installed for public use in Covent Garden and Holland Park.
The Super Contemporary Commissions show includes work from fifteen designers including Tom Dixon and Ron Arad and runs from 3rd June to 4th October at London's Design Museum.
Would you be more inclined to throw away rubbish if it was into a Paul Smith bin? Do you think litterers will think twice and be captivated by the flashing bunny ears?