Last Updated on 19th October 2013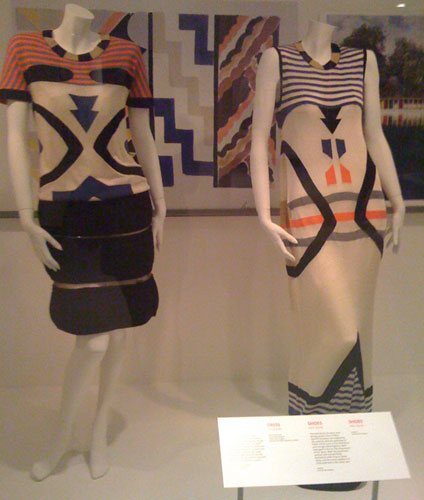 Admittedly, I am somewhat uncultured and usually traipse around museums patiently waiting for the light at the end of the tunnel: the gift shop.
The V&A's Future Fashion Now therefore came as a lovely surprise.
The collection features highlights from the Royal College of Art fashion graduate's final collections ranging from leopard print suits to Russian military furs, and along the way reveals detailed aspects of the design process through preparatory sketch books and design boards, illustrations and photographs, models and , of course, the finished garments.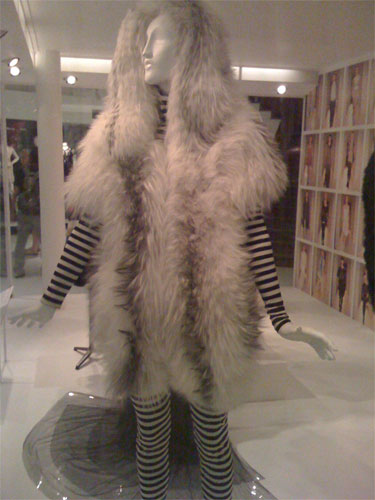 Future Fashion Now marks the 60th anniversary of the inauguration of the RCA fashion programme. Since it began, the Royal College of Arts has prepared aspiring designers for fashion careers leading to graduates working in fashion houses such as Galliano, Vivienne Westwood, Dior, Chloe, and Burberry. Others such as Ossie Clark, Julien Macdonald and, more recently, Erdem Moralioglu have developed their own labels since graduating from the college. So, any pieces that the RCA put forward as future fashion are clearly well worth a visit.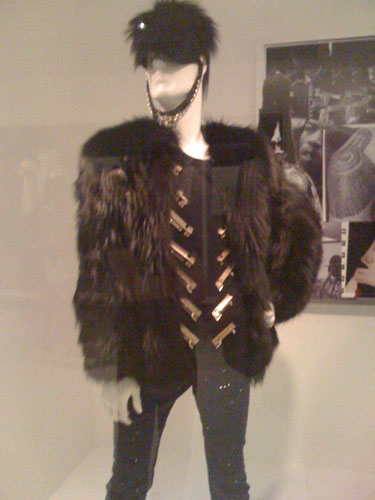 With 55 outfits and accessories from 27 designers, the exhibition is displayed in four sections – Concept, Form, Technique and Detail , with each section exploring the design process that students go through to create their final collection from their inspiration to the finished garment. Concept looks at the design innovation and the inspiration behind graduates' work. A stand out piece here is menswear designer's Katie Eary's military-inspired, Swarovski-encrusted jacket shown alongside photographs which informed and inspired her work. Form explores how designers transform their ideas into 3-D garments by experimenting with materials and cut with a range of pattern cuttings and materials from crystals and fur to leather and lace on display.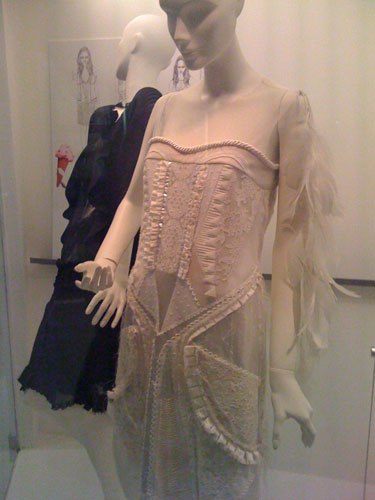 Technique explores traditional and advanced methods of design displaying techniques such as dyeing, sewing, computer-aided design, knitwear construction and tailoring. Particularly impressive here, is menswear designer Siri Johansen's cable-knitted jumper which combines machine and hand knitting techniques. Detail takes a look at imaginative and subtle details, and with close inspection you'll find garments featuring revealing hand-dyed buttons, laser-cut acrylic, bespoke zip pulls, and even crystal-embellished leather. I was amazed by Benjamin Shun Lai Ng's crystal-studded footwear!
Future Fashion Now stands out from other fashion exhibitions as the viewer can really get a feel for the entire design process with amazing glimpses into preliminary drawings, complete sketchbooks and models, right down to the details of customised fastenings. And to top it all off, there's always time to take a sneak peek at the V&A's wonderful fashion filled gift shop!
Future Fashion Now, 22 May 2009 – 31 January 2010
Fashion, Room 40
Free admission
Visit www.vam.ac.uk for more info