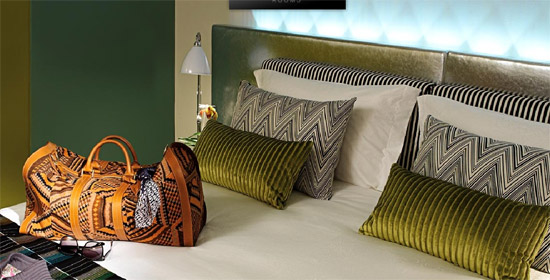 There's a new fashion capital to add to the map – Edinburgh.
After four years of planning and building, Hotel Missoni Edinburgh finally opens its doors this week, amidst much anticipation.
The 136-room hotel is the result of a collaboration between one of the brand's founders, Rosita Missoni and the Rezidor Hotel Group, the company responsible for high-end hotel brands including Radisson SAS and Park Inn.
The Edinburgh branch is the first in the chain, and with the next two planned for Kuwait (opening late 2009) and Oman (opening 2012), it's probably the only one we're likely to get to see.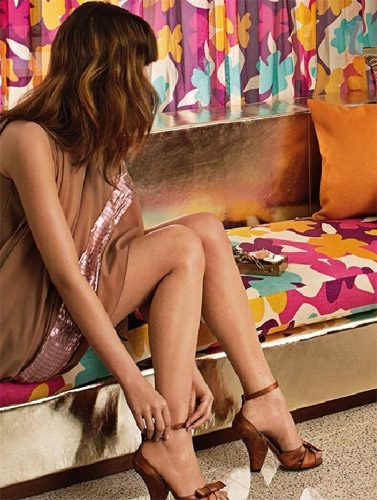 We first alerted you to plans for the hotel a year ago, but the wait is over, and we've now finally seen what it looks like. And yes, it is a Missoni devotees dream with pattern and colour splattered everywhere.
The design is fixed around two aims , to evoke the warmth and passion of the Italian home and embody the boldness and love of pattern of Missoni designs. As a result, there are trademark zig-zags, geometric patterns, and splashes of bold colour and black and white on just about everything from walls, vases, plates, cushions, gorgeous bedding and flooring, not to mention towels in the bathrooms. I have a thing about towels.
Infact, I'd be really curious to know exactly how many bathrobes this place is going to get through in any given year , if ever there was a hotel bathrobe worth stealing, surely this were it. Not that I would ever advocate such behaviour-no, no.
Hotel Missoni Edinburgh is located on the Royal Mile. Rooms start from £180 per night. To book, go to the Hotel Missoni website.