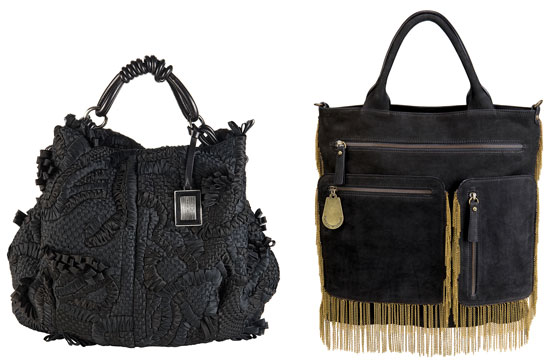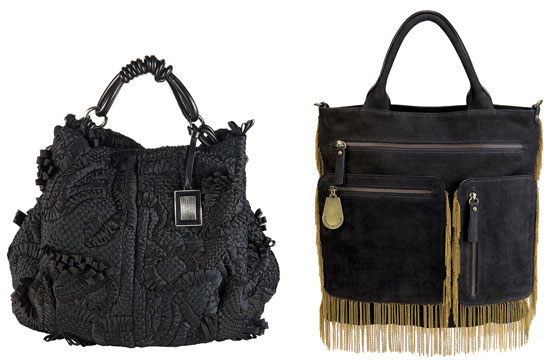 As the new A/W 2009/2010 products start flooding our inbox we want to share them with you.
First up are Armani's key handbags of the season, one being Giorgio Armani's exquisite black number (pictured on the left) and the other Emporio Armani's fringed wonder (pictured on the right).
The GA black handbag is undeniably my favourite, created out of woven black silk ribbon, it is the epitome of quality and style. The leather handle adds the edge it needs and allows it the honour as the perfect accessory.
The EA on the other hand is more "bin it than "buy it in my opinion. Don't get me wrong it is very this season what with fringing strutting down the catwalk in all forms but I'm not sure this would quite cut the crop. The plain black nubuck is boring and dare I say cheap looking, not to mention that the brass colour chain-like fringe doesn't quite go.
Difference between the two is that the Giorgio piece is undeniably Armani where as the Emporio could get mistaken for, well, Primark?
What do you think?