Last Updated on 19th October 2013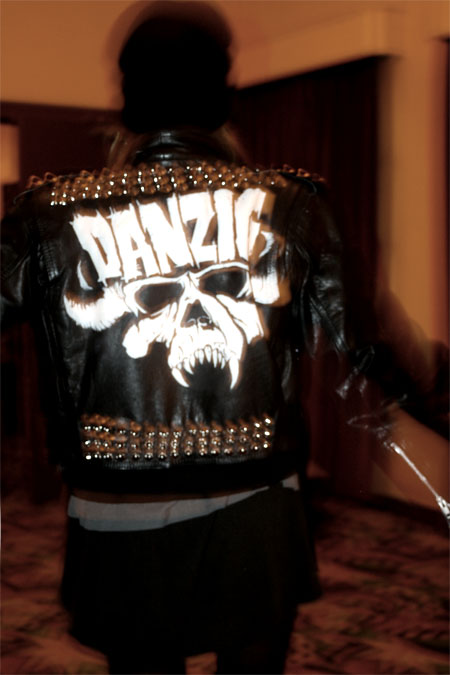 Foxyman is the blogger on everyone's blogroll.
With her bang on trend daily dose of grunge, amazing studded finds, accessories, lashings of leather and lace, Foxyman has created an instantly prolific and relevant fashion blog.
This morning, you woke up:
And did homework.
How would you describe your style?
Recurring. I wear what I want, but that happens to be pretty much the same thing every day.
What other fashion blogs would you recommend?
Luxirare.com, Gnarlitude, Style Lines , Fashion Hayley and all the ones in my link list!
Fashion tip for the season?
Oversized black tees go with everything!
What's your super power?
Making my dog glide across air.
Who or what has been your greatest fashion influence?
Rock 'n' Roll.
If you owned a shop, what would it be called?
Shop.
Who are your favourite emerging designers and what is it that you love about them?
Aitor Throup , beautiful workmanship!
What item of clothing (if any) do you wish that more of us wore?
If you're a boy: a skirt.
Favourite quote:
"The creative person is both more primitive and more cultivated, more destructive, a lot madder and a lot saner, than the average person , Frank Barron
A phrase you use far too often?
…Are you serious?
In moments of weakness you…
Eat.
In a nutshell, your philosophy is this:
Every minute counts.
We know you as a fashion blogger but in truer life you'd have been…
A final year fashion student.
Finally, what's the one question you wish people asked you but you've never had the opportunity to answer? (And what's the answer?)
Just spent the last 5 or so minutes trying to think of something but couldn't!