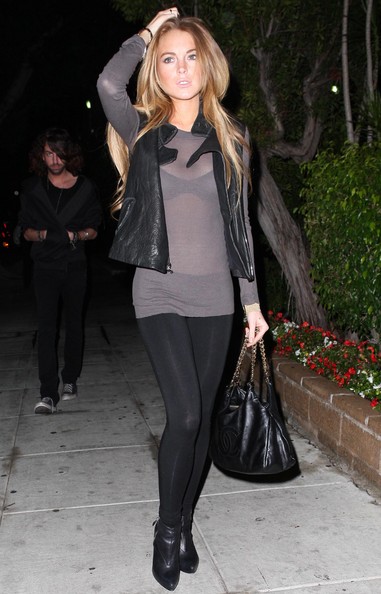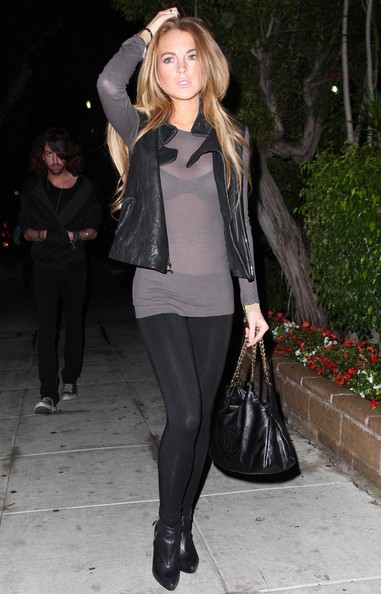 Stella McCartney has begged Lindsay Lohan to stop wearing leather.
The British designer, who refuses to use animal hides in her designs, is determined to persuade the 23 year old actress to ditch any clothes containing animal skins.
A source told Britain's Daily Mail newspaper: "Stella is concerned that Lindsay is going overboard with her use of leather.
"Lindsay wears a lot of Stella's designs and she doesn't want to be associated with such a high-profile star who insists on wearing animal products."

Stella has previously unsuccessfully tried to convince her close friends Madonna and Kate Moss to stop wearing fur and leather.
A spokesman for Stella said: "She never uses fur and encourages everyone to opt for a vegetarian lifestyle."
Stella isn't the only one attempting to persuade Lindsay, who had a bag of flour thrown at her by an anti-fur campaigner in France last year, to model an animal-friendly wardrobe.
People for the Ethical Treatment of Animals (PETA) previously contacted Lindsay and asked her to pose in their I'd Rather Go Naked Than Wear Fur campaign.
Meanwhile, Stella's new Autumn/Winter line has been inspired by her love of Disney characters.
The 37 year old designer, the daughter of Beatles legend Sir Paul McCartney and late animal rights activist Linda McCartney, has included famous deer Bambi in her adverts, which were shot by Ryan McGinley in a UK forest.
The campaign also features images of model Sigrid Agren petting a fox.
Stella said: "I'm a huge Bambi fan, and the film reminds me of my mum. And we wanted to have some fun. The clothes in the campaign are looking quite fierce, and we wanted to contrast them with the innocence of Bambi."