Last Updated on 21st July 2009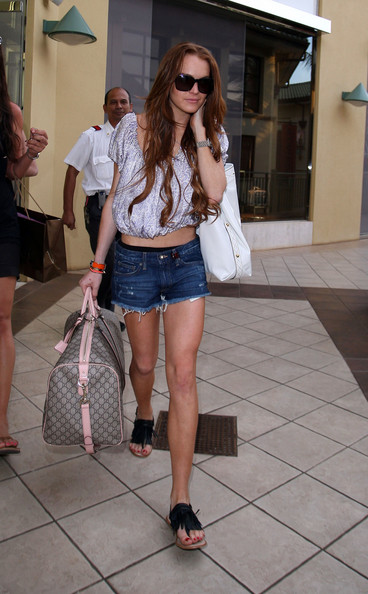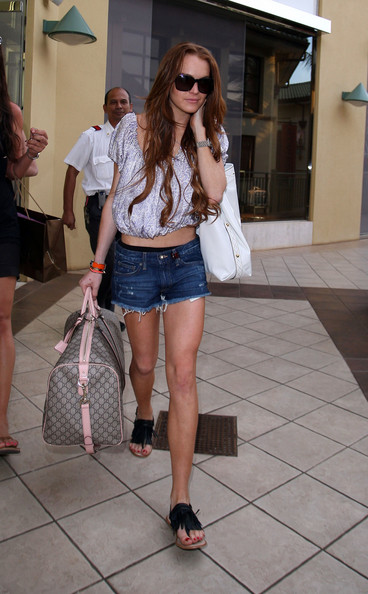 Lindsay Lohan's wardrobe is so full her sister doesn't bother bringing any clothes when she stays with her.
Ali Lohan, 15, has revealed her mother Dina always laughs when she goes to see Lindsay as she travels so lightly.
She explained to America's OK magazine: "When I go to visit her in Los Angeles, I don't even bring a suitcase. My mom is like, 'Where's your suitcase?' And I'm like, 'Mom, seriously, have you seen her closet? I don't need one!'
Lindsay has her own range of range of leggings called 6126, and has worked as a model for Italian clothing company Fornarina, Jill Stuart, Miu Miu, and Dooney and Bourke.

She has previously said she knows people judge her by what she wears, claiming they think her mental state is reflected in the outfits she chooses.
Lindsay said: "If I'm dressing down and look untidy people always think something bad is going on. But if I'm in heels and a great top, suddenly I'm back on board again. It's ridiculous.
"Sometimes people say that I wear too many leggings, but I don't care. I've always been pretty trapped into my sense of style and that's always been important.