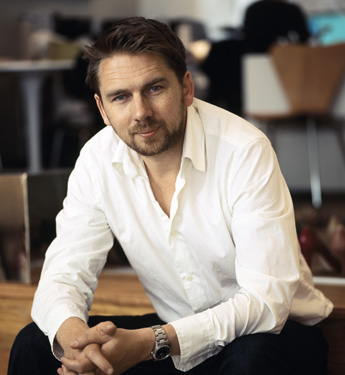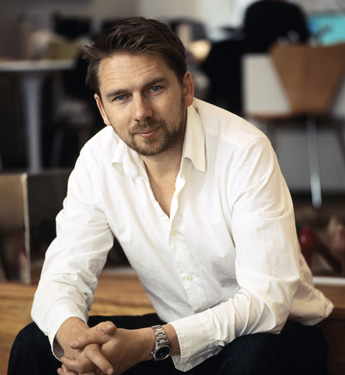 As a fellow blogger, we at MFL were delighted that ELLE's Accessory Designer of the Year Rupert Sanderson took time out of his hectic schedule to talk to us (between designing shoes for Karl Lagerfeld and blogging for Vogue no less).
The London-based shoe designer and chairperson of Fashion Fringe Shoes 2008 has been crazy about footwear since his early teens and after studying shoe design at the world-renowned Cordwainers College, honed his skills working with Sergio Rossi and Bruno Magli in Italy.
Rupert has since taken his brand on a journey and en route has gathered a dedicated following, enlisting celebrity disciples such as Cheryl Cole and Kate Moss, not to mention two stores in London and a portfolio of high profile stockists around the world. Every style savvy girl knows to head straight to Rupert Sanderson for gorgeous shoes that blend traditional Italian craftsmanship with cool, individual style.
And a fact you may not have known: To compliment his obsessive passion with the Italian craft of shoe-making, every pair of Rupert Sanderson shoes is named after a Daffodil. How very British…
Who is the Rupert Sanderson woman?
Confident and clever, she is someone who has the confidence to shop outside the usual brand because in her daily life she makes decisions based on her own independence of mind. A woman of some substance who relishes the sex appeal of a great shoe.
How do you get inspiration for your label?
From working in family run Italian shoe businesses. The inspiration for particular shoes can literally come from anywhere: from the leather and forms themselves to the simplest of things – a child's toy, elastic band rolled on a table, neck line of a starlet's dress… the list is endless!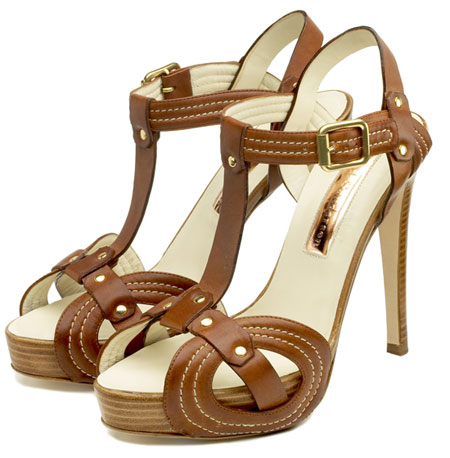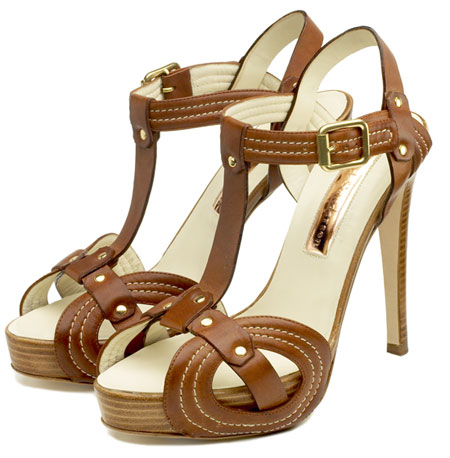 Inspiration for your Autumn/Winter 2009?
Geo Ponti cutlery and Lego!
What's your favourite thing about London?
Feeling that I am truly part of it – we live in London, have shops in London, my wife commissions short stories for the wonderful Royal Parks of London (which I feel are the lungs of this great city).
How did it feel to win Accessory Designer of the Year at the Elle style awards?
Great. Vindication of all the hard work, from everybody for everybody. Elle have always been a stellar supporter of my work, and I appreciated the honour.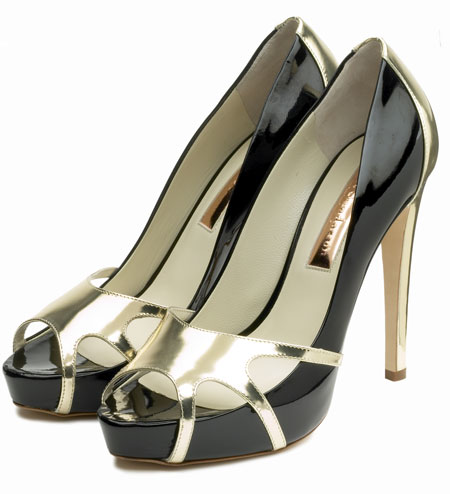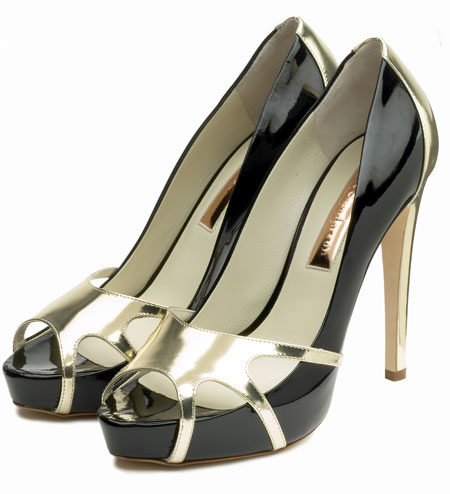 As a blogger for Vogue, could you recommend other fashion blogs?
There really are so many good fashion blogs out there , the list is endless. I'm particularly fond of Susie Lau's StyleBubble , her knack for picturing cool things and her personal style is second to none. Joe Wong also has a great site. I read Justine Picardie's blog regularly. I also love the street shots from The Satorialist, Garance Dore , and Shot by shooter – which can be really inspirational to me at times.
What's exciting right now in fashion?
Boy's are looking stylish right now , especially when they are wearing a pair of my multi coloured Saddled Oxfords.
Any exciting in the pipeline for the Rupert Sanderson brand?
Too much to mention all! I'm collaborating with Karl Lagerfeld again this season and designing the shoes for the Royal Opera House to name but a few things…
After offering a placement to the fashion fringe winner, do you have any advice for other aspiring designers?
Work really really hard on developing and refining your craft.
Your career highlight?
Still to come…
What's your party trick?
I make party shoes!
Visit rupertsanderson.co.uk or click here to buy Rupert Sanderson at Net-a-Porter.com.