Last Updated on 4th August 2009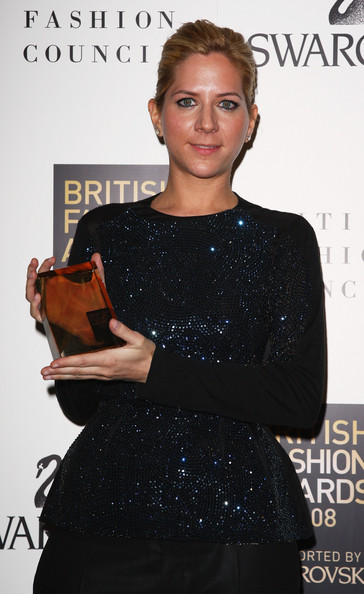 Fashion Week is round the corner and boy are we looking forward to it. Not only is it the 25th anniversary but so many of our favourite designers are coming home!
But wait, now we have another reason to get excited, it turns out there's been a collaboration in the works for a little while now and finally the annoucement has been made.
One of our favourite designers Louise Goldin has teamed up with cashmere label Ballantyne to create a 40 piece collection of dresses, skirts, tops and much more. It's not a one off. The
range will continue right up to autumn 2010.
Winner of the Swarovski Emerging Talent Award last year, and already famed for her stunning knitwear, Goldin is a natural and actually quite an obvious choice for the label. Speaking about the partnership, Giuseppe Rossi, Ballantyne's chief executive officer said:
'Goldin is an unquestionable talent in our field and we liked the idea of linking our experience to her creative skills and at the same time strengthening our British roots,'
We can't wait…
[Source]