Last Updated on 7th August 2009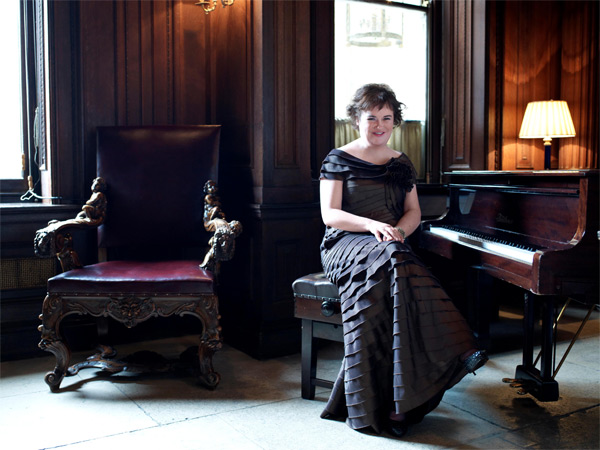 Woah, someone's looking a bit different, hey?
When Susan Boyle stepped onto the stage of ITV 1's hit reality show Britain's Got Talent and said she wanted to be the next Elaine Page, no one expected her to belt out a pitch-perfect performance of the Les Miserables classic I Dreamed a Dream in a voice to match her idol.
A few tears from the judges and a standing ovation later, Boyle became a global sensation overnight, and a soaring YouTube hit.
Speaking to Harper's Bazaar US of her YouTube fame, Boyle said:
"That was a shock. The YouTube thing was like a demolition ball. It was just overwhelming – to find TV stations camped outside your door and the phone ringing 24 hours a day. It was good. But overwhelming. It was too big for anyone to handle.
The pressure of new found fame was too big to handle indeed when the Scottish superstar-in-the-making was taken to London's Priory for exhaustion in June this year. But that, as they say, is history.
Boyle's now enjoying some of the perks of instant fame , starring in the September issue of Harper's Bazaar US may well be top of the list, we reckon. Stylish and sophisticated in her first ever magazine interview and photo shoot, Boyle looks worth every penny. And that's quite a few, let us assure you.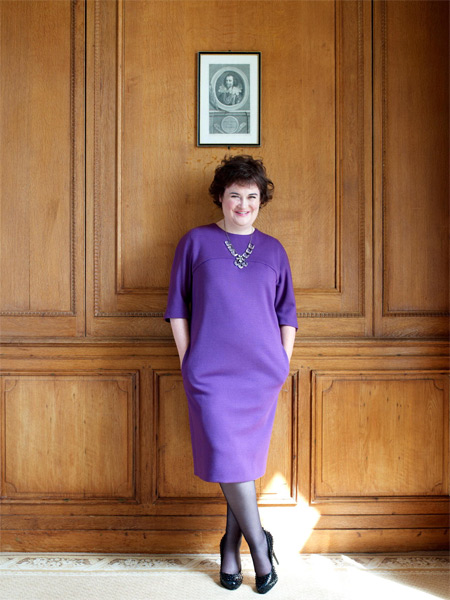 In the spread she wears a plum Michael Kors dress,  a J.Crew statement necklace and studded black Giuseppe Zanotti pumps, to mention but a few. Jealous? Just a little…
Read Boyle's interview in September's Harper's Bazaar, on shelves from August 18th. And if, like us, you can't wait until then, catch a sneaky preview with a behind-the-scenes video of the photo shoot and exclusive photos at www.harpersbazaar.com/susanboyle.com