Last Updated on 20th October 2013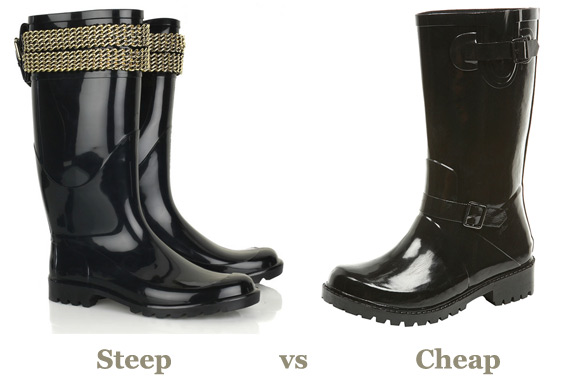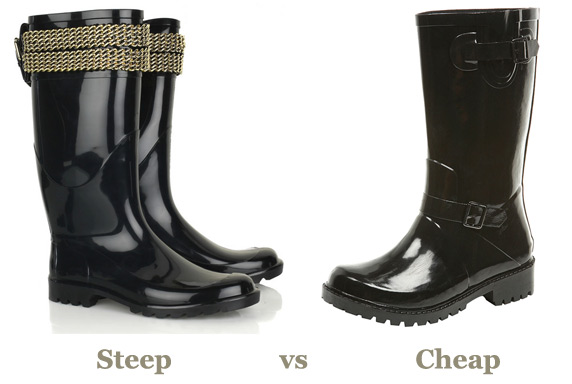 The festival season is upon us and true to our British weather the rain has also decided to attend.
The only positive outcome of this is that you can look uber stylish in some very cool Wellington boots, long gone are the days where they are only worn for dog walking and farming.
Now they are a true style statement, with all our favourite designers producing pairs that wouldn't look out of place on a day to day basis.
Jimmy Choo has collaborated with the one and only Hunter but unfortunately these won't be available until November.
But there's no need to fret ladies because you still have a major decision to make with all the choice that's out there, will you go for Burberry or our fave Topshop? Plain pair or patterned? Black or Pink? It's all very difficult!
Personally, I think that black is always a very good option, easy to accessorize and goes with pretty much every outfit. I am in love with these Burberry beauties (£225) and may even have to make a sneaky purchase but hot on their feet are these Topshop biker wellies (£25).
Which do you prefer?