Last Updated on 11th August 2009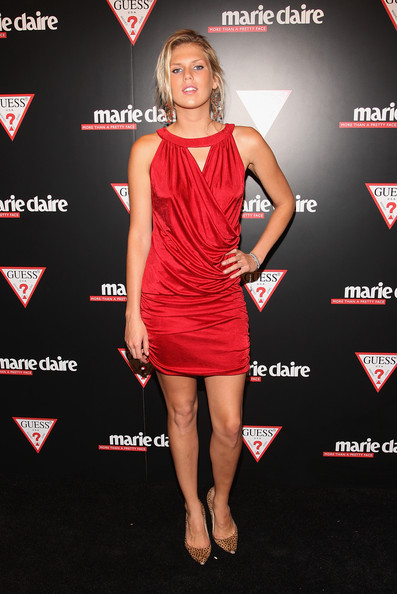 Alexandra Richards thinks modelling has made her more beautiful.
The 23-year-old daughter of Rolling Stones guitarist Keith Richards has been a professional model since she was 14, and is convinced her stunning looks are down to industry "beauty secrets".
She said: "There are a lot of plus points to being a model but getting beauty secrets is one of the biggest. That and travelling, seeing new cultures and getting freebies!
"My sister Theodora is also a model and it's fun to be in the same industry. I get to travel with her, which is one of my favourite things. I like to keep our work separate though. Nothing personal, I just like it that way."
Alexandra – who has worked with top photographer Mario Testino and Annie Leibovitz – spent much of her childhood on the road with her father and mother, former Calvin Klein model Patti Hansen.
But despite her glamorous upbringing, Alexandra insists she is just like other young women her age.
She explained to Britain's Hello! magazine: "I definitely do not lead a rock 'n' roll lifestyle. The morning after the night before does not exist for me. I have a great support system. My friends and family keep me grounded."