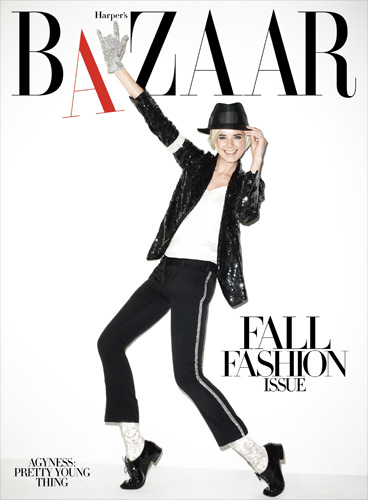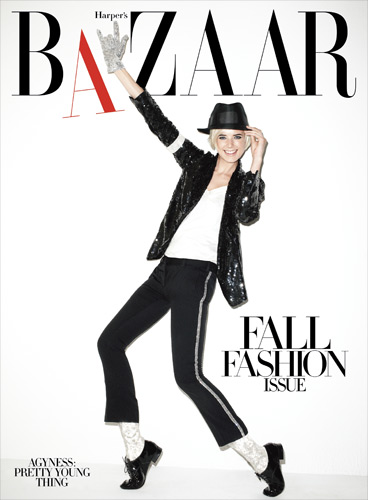 Harper's Bazaar US have recruited super model Agyness Deyn to pay tribute to legend Michael Jackson in a special subscriber-only collectors cover of the September issue.
Well, who better to imitate the King of Pop (and style) than our very own Style Queen herself?
As well as the subscriber cover, the magazine also features a six page inside spread of Deyn imitating iconic MJ outfits, including those socks and that glove.
In the shoot, Deyn wears a dazzling Moschino jacket and black Tommy Hilfiger ankle length trousers whilst perching on Jackson's throne; stands in front of Thriller zombies in a Fierce Costumes red and black cropped sleeve leather jacket; and wins awards in a crystallised Swarovski special order Rag and Bone blazer, next to monkey mate Bubbles.
Well, all in a days work, eh?
The September issue of Harper's Bazaar US hits stands August 18th , but you can preview the fantastic photos and read her interview here, at www.harpersbazaar.com/agyness.