Last Updated on 20th October 2013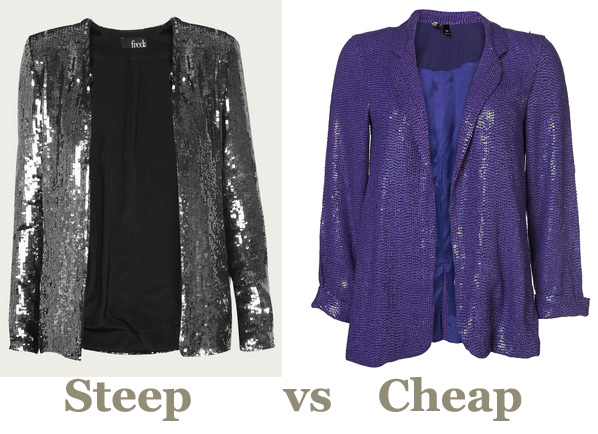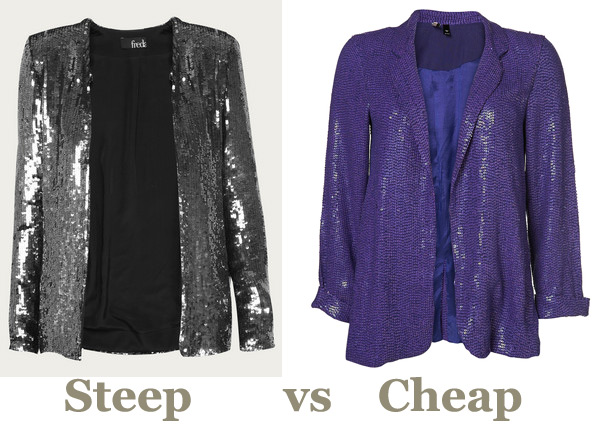 Sequins have gradually been appearing more and more, a little sequined waistcoat here, a pair of sequined leggings there, but come September/August time there will be a bombardment of them.
In time for the party season you will be able to choose every item of clothing with them adorning it, and why not
They are perfect party-wear, guaranteed to get you noticed and the must-have season statement piece.
You can opt for a touch of sequin sparkle and accessorize with a cute bag or go all out and wear a bottom-skimming mini dress, the choice is yours.
You could even combine two trends; the blazer and sequins, allowing you to keep that casual chic look in a boyfriend blazer but adding a touch of party season with a hint of sparkle.
This Freda number, available at Matches, is just gorgeous with 100% silk base but it is priced at £480.
However, this Topshop stunner is priced at a very reasonable £80 and combines yet another trend what with it being in purple, perfect.