Last Updated on 19th August 2009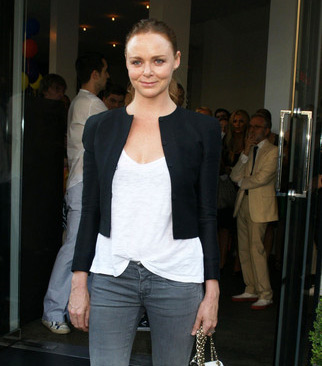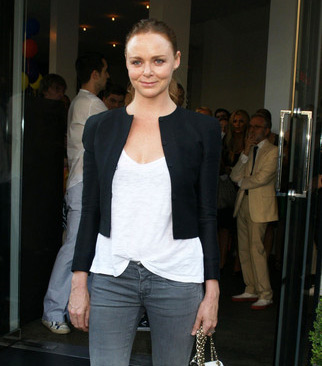 Stella McCartney's collections are inspired by her late mother's daring style.
The British designer admires Linda McCartney – who died in 1998 from breast cancer – because she made brave fashion choices and refused to conform.
She told Harper's Bazaar magazine: "I love the way my mother wore clothes. She used to always cut her own hair and wore very little make-up, and she just did things differently. She used to wear odd, different-colour argyle socks – which takes balls in the public eye – but then she also wore beautiful British tailored suits and little tea dresses with platform shoes. That is sort of how people dress now, so she was very modern and ahead of her time in many ways.
"She didn't give a damn about what people thought, and back then it was all about conforming. It really wasn't the done thing to reflect your own personality through your clothes.
Stella also inherited her mother's strict vegetarian diet and opposition to wearing clothes made from animal products.
She explained: "She had a strong voice and was very ahead of her time. The connection she made between how people treat animals and the environment is proving to be very significant.
"It is 70 per cent more expensive for us to make non-leather shoes. Thank god we have a profitable business and can afford to do it.
"I don't eat meat because I don't think animals should be killed to be hamburgers or handbags or coats, so I couldn't really do anything else but not use fur and leather if I wanted to be true to my beliefs.