Last Updated on 19th October 2013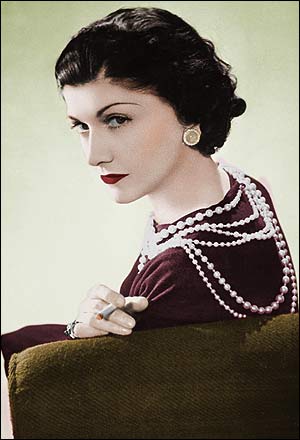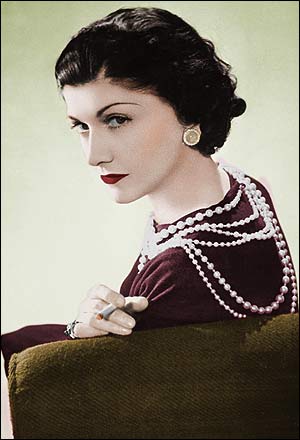 A thin, claret-coloured pout, flawless alabaster skin with just a hint of peach blush, angular jet-black brows and numerous strings of pearls.
Every fashion icon has a particular image, in many cases a famous photograph, that becomes the standard but extraordinary library shot by which we remember them.
For Audrey Hepburn say, there's the chignon, tight black dress and cigarette holder. Marilyn, that white dress. For Coco, it's all pearls, pout, and those inky brows.
It's a combination that's rigid, but still powerfully elegant. I hold my hands up to the fact that this kind of regimented beauty is not so to easy to wear these days. Rather, it's a case of picking one aspect to make an impact and complimenting it with a more-toned down look. Here we profile the products and techniques needed to recreate the glamour of Coco.
Eyebrows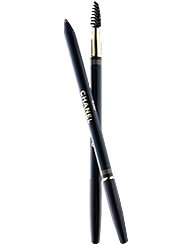 You won't find a single image of the designer without perfectly shaped, ink-black brows. Clearly one to disobey the 'don't pluck above the brow' rule, her brows are particularly striking for their perfect crescent shape which tapers in from the nose. That's a lot of plucking and it's not recommended to go quite as thin, or round for those with particularly round faces.
Once brows have been shaped and smoothed, add Chanel Sculpting Brow Pencil (£13.00) in 54 Cendre Noir. This pencil is all about intense colour as it includes a high concentration of pigments. But a smooth, powdered finish means it can be worn to give strong definition, or be blended in.
Eyes
With brows that striking, it takes a demure shade of shadow to avoid looking over-done. MAC Eye Shadow in Bisque (£11.00) is perfect. Its peachy, biscuit tone highlights eyes with delicate movie star colour.



For separated, thinly coated but dramatic lashes go for Benefit's BADgal lash (£14.50). I've tried a hell of a lot of mascaras in my time, but have found this one just can't be beaten for even coverage that defines each individual lash without clumping.

Lips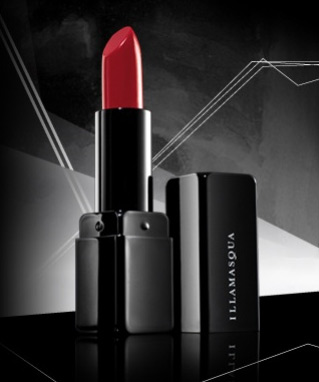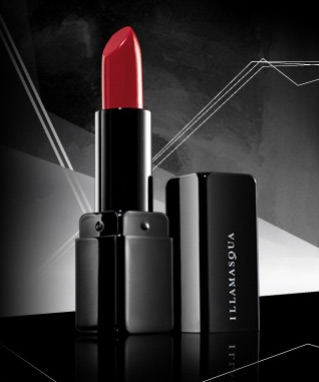 For a shade this deep, and with such a velvety sheen, only good old-fashioned lipstick will do. I can think of none fitting than those by a brand that takes its influence from the elegance of the early twentieth century, Illamasqua. Chocolate reds such as Ego and Howl (£14.00) are just that bit more refined than deep reds.
Cheeks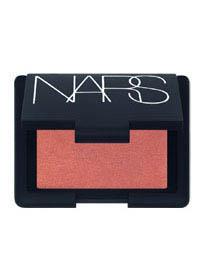 NARS Blush (£18.50) is made with transparent pigments, which means you get a soft and sheer look. Perfect. Try to choose peach tones such as Passion, Gina or Lovejoy but make sure to match them to your skin-tone. If you have pale skin with more pink pigments, then be brave and go for the bold peaches. However if you have yellow pigments to the skin, choose a shade with a little more pink. Same applies for dark skin, the pinker tones as going to compliment you best.