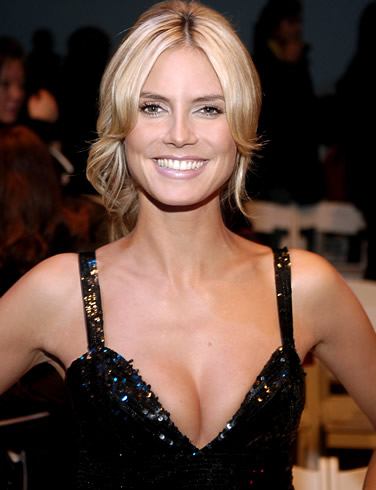 Heidi Klum will appear naked in a new book, shot by top photographer Rankin.
The naughty novel, named Heidilicious, features a collection of images that Rankin has taken of the Victoria's Secret model over the last seven years, and it's bursting with snaps that showcase the beauty's body.
Speaking to an LA based magazine, Heidi sad:
"It's very naughty, I've been shooting with Rankin for seven years and working with him is fun because he always makes me look different.
Even the cover will feature Heidi's bare body , save for a pair of socks. Yes, just socks. We reckon a few people will be getting hot under the collar…
"He always gets me to take my clothes off for some reason. We'll do some job, and then he'll say, 'why don't we shoot some more things?', and I'll wind up without anything on she said.
Hmm, Rankin doesn't miss a trick, does he? Heidilicious is set to send hearts racing in November. What a great winter warmer.
[Images]