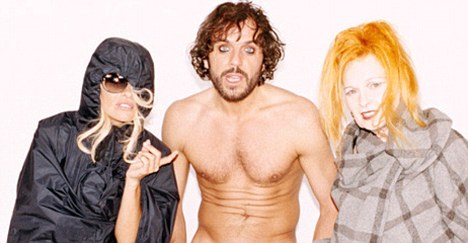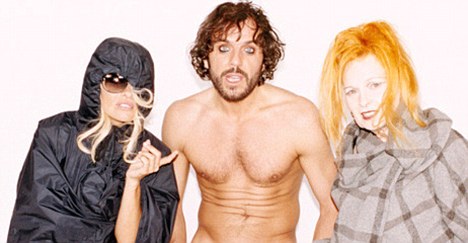 It seems the love affair between Vivienne Westwood and Pamela Anderson is set to continue. After appearing on her catwalk in Milan and London last season, and starring in her Spring/Summer collection, the fashion designer has got Playboy cover girl on side again to to front her Autumn/Winter campaign.
In the playful Gold Label campaign, the model appears alongside the Queen of punk herself, and Westwood's husband, Andreas Kronthaler, who is 25 years her senior. Looking at the photos, we can't believe Ms. Westwood is 67.
The shoot features the three, dressed in capes and trademark tartan, striking playful poses in amongst a sea of handbags, and one photo shows an under-dressed Pamela being dragged across the floor by a stylish slither of silk, carried my Mr. Westwood.
According to the Daily Mail, the fashion designer is currently gearing up for London Fashion Week's 25th anniversary, where she will be showcasing her latest Red Label collection.
Maybe we'll be graced with the blonde bombshell's company on the catwalk in London at the end of the month? Let's hope so.
[Images]