Last Updated on 11th September 2009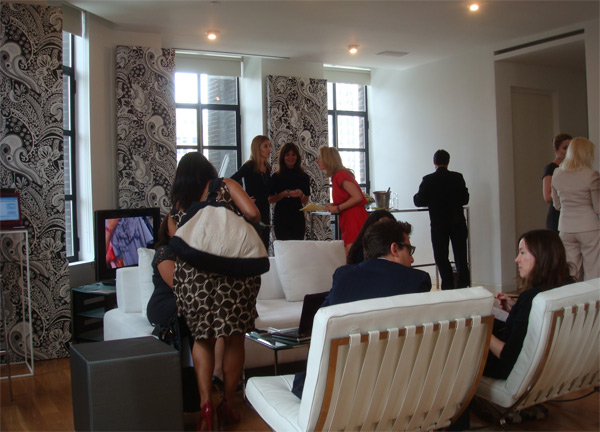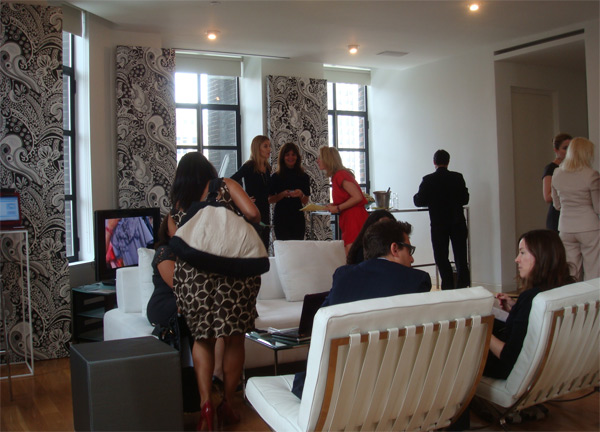 It was a morning of tough decisions on Thursday the 10th — the first official day of NY FW — do I go to the BCBG show at the tents or to the Dries Van Noten Q + A at FIT? While BCBG has long been one of my favorite shows to attend (and is always packed to the brim with celebs), I decided to opt for the latter — after all how many times do you get to witness a sit-down with one of the world's most intriguing designers? For more on the Dries Van Noten Q + A check-out my recap!
Post Dries I made my way to the HauteLook suite in the Bryant Park Hotel for coffee and few bites to eat. They also had some beauty brands set-up including Go Smile (love their AM and PM toothpaste!), along with computers which was great to get some work done in between shows.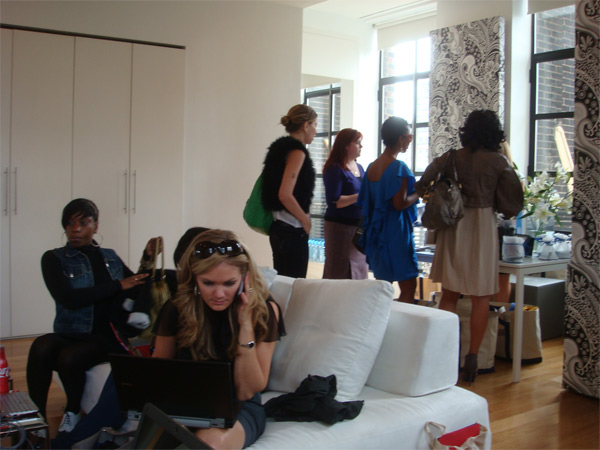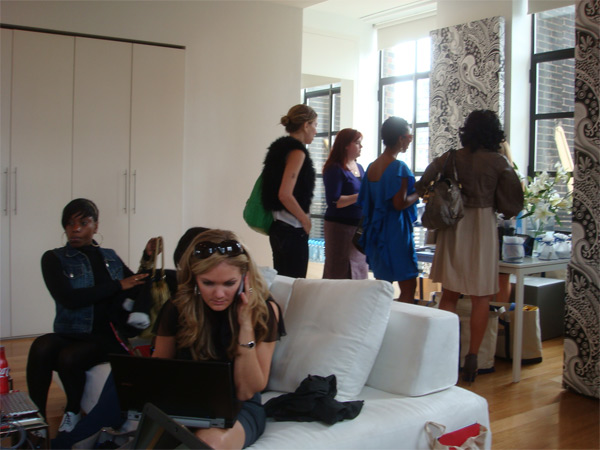 After my little calorie boost I headed to Murray Hill for the Hayden-Harnett presentation. The Brooklyn-based brand is one of my faves — am especially enamored with their accessories — and this season didn't disappoint. Their handbags? Their bracelets? One in every color please!
Next up was Ports 1961, another perennial favorite of mine. Tia Cibani is a genius with fabric and she can do everything from simple forms to elaborately sculpted ones all the while maintaining a wonderfully lady-like design aesthetic. Ivanka Trump, looking gorgeous, was front row at the show this year. Unfortunately my camera decided to have a seizure so the photo is a bit blurry, but she looked dazzling in a sculpted dress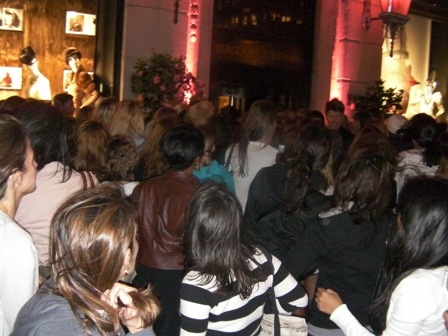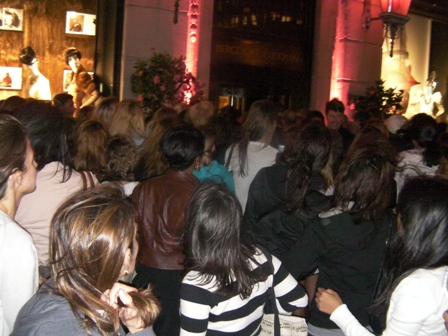 To cap off the day there was of course Fashion's Night Out. As you can see from the photo on the right above it was sheer mayhem! Crowds of people gathered at Barneys, Bergdorf, and Saks along with over 700 other retailers. My night ended-up consisting mostly of waiting on line to get into stores, but I did manage to make my way into Barney's where Isabel Toledo was signing books and into the Cesare Paciotti store where they unveiled three shoe styles they designed in collaboration with a Parsons student.