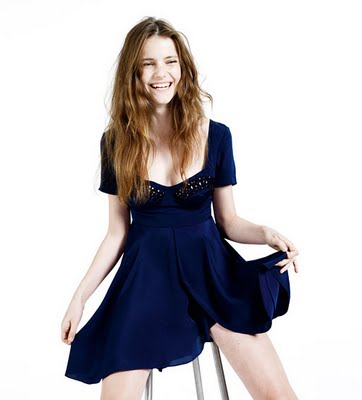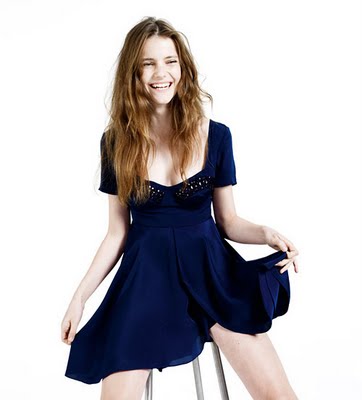 Yes! Topshop have finally, officially unveiled the latest Chrisopher Kane for Topshop range to be released on 18th September.
The collection – which includes clothing, shoes and bags – starts at £30 for the black scarf, up to £150 for, among other items, the black, eyelet, platform sandals. No, it's not amazingly cheap, but the range is perhaps affordable enough for us mere mortals to be able to purchase a piece of the Brit favourite.
The great thing about this collection is how true to form Kane has stayed. While many designer collaborations steer away from their catwalk looks, Kane has used his signature style to mimic some of the most popular catwalk designs, making them unmistakeably his. We love the Crocodile print T-shirt (remember the gorilla print from his A/Wo9 show?) and the black, eyelet, cutout dress. In fact, we really want it all… is it too late to start saving?!
This is set to be the most popular collaboration of the year so get your favourites on the 18th, fast! In the meantime, browse the lookbook to price up your wish list and view the website's video where you can really see the materials and movement of the clothes.