Last Updated on 13th September 2009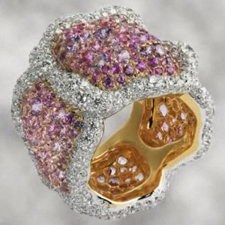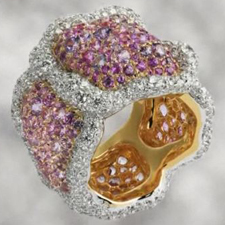 Well, maybe only if you've got about $30,000 going spare… and that's for the cheap stuff!
Wednesday saw the comeback of French label Faberge, with their first jewellery brand since 1917. Made famous by Peter Carl Faberge in the 1800's, Faberge was famously appointed as Goldsmith to the Imperial Crown by Russian Czar Alexander III and was commissioned to make an Easter Egg for his wife – the first of the Faberge Eggs.
Today there are no eggs in sight, but a site full of dazzling jewels. To view the collection, visit the website and register your name or chosen alias. That's right, you can have an alias. Brilliant! You will then be called by one of their multi-lingual staff who will explain exactly how the website works. This bizarre yet insanely secure format, frees Faberge of the involvement of third-party retailers giving the unique store complete control while keeping costs down.
I don't think I'll be shopping for Faberge any time soon but I'm thinking up the perfect alias right now…