Last Updated on 18th September 2009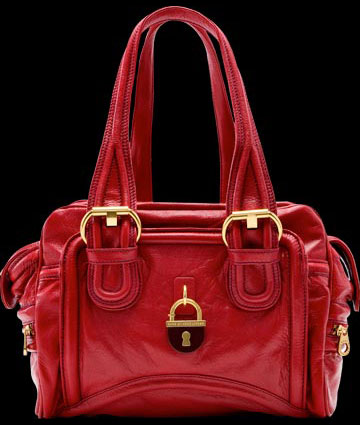 That's got your attention!
A few days ago we posted about Handbag.com's Handbag Month, a fantastic venture that gives readers the opportunity to win a range of gorgeous designer bags – such as this Marc by Marc Jacobs Bombay Satchel (£415) – that one might only dream of owning.
More importantly, Handbag Month has encouraged another Handbag Amnesty in association with Cancer Research UK. Not only can you bid on your favourite celebrity's handbag in an eBay auction from 4 – 11 October (with proceeds going straight to Cancer Research) but for the rest of the month, anyone can drop their own handbags into a Cancer Research UK shop with the added bonus of potentially winning  their very own Stella McCartney.
This is a fantastic cause and with only a couple of weeks before the auction, we at My Fashion Life urge any other bloggers out there to promote Handbag Amnesty!
In the meantime, why not enter our competition to try and get your mits on this DKNY Nappa Chain Hobo, with My Fashion Life and Handbag.com. Good luck!