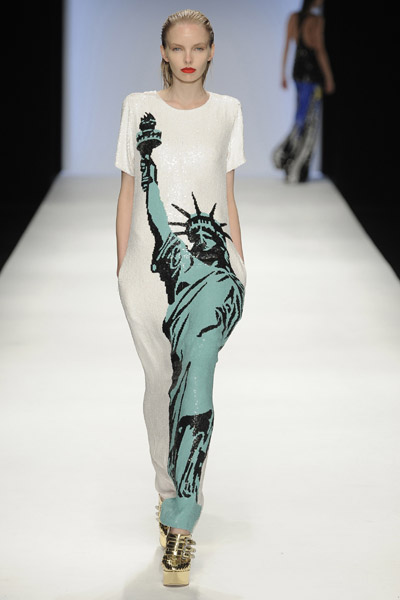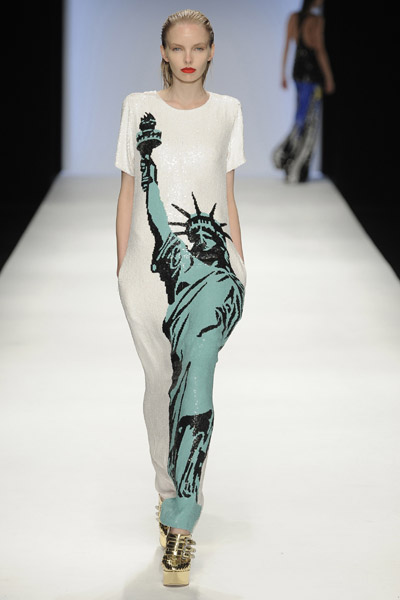 Ashish can be a bit hit or miss. You see dresses you love and then they're mixed in with strange jersey pieces or like last season crazy pom poms. This season was coherent, funky, and packed full of pieces you'd want in your wardrobe.
Yes, the king of sequins pulled off a really rather good show. This is partly down to letting his fabulous dresses dominate. The feel was 90s Brit abroad, think visors, bum bags and sportswear. The clothes acted like post cards to home, with holiday inspired wear, there was Paris with the Mona Lisa and the Eiffel Tower. Italy was followed with Hawaii, then New York and Miami.
The twist was spike studding, which embellished many of the pieces. These items along with the tie-dye denim helped break up the sequins, but let's be honest you go to Ashish for the sequins.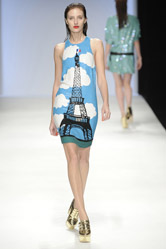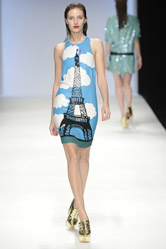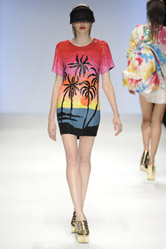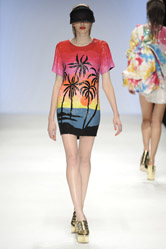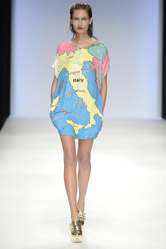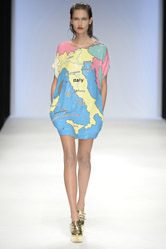 The cartoon style clouds were fabulous as were the flamingos. The sunset dress was my particular favourite and I loved that this felt like a true summer show. Even the beaded fringing, which transported me back to holidays as a child, left me similing.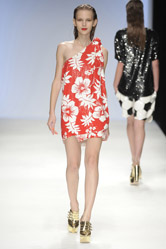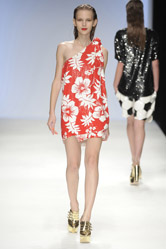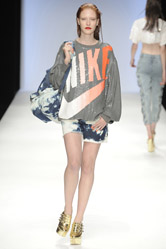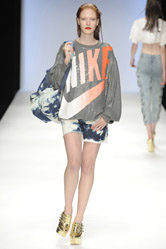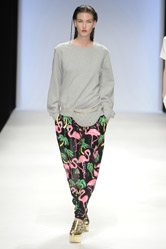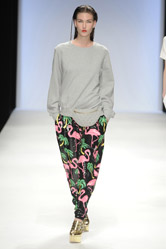 It was fun, humorous and felt very right. Sometimes fashion isn't so much about creating cutting edge designs but rather tapping into a shared psyche. And after having done the 80s to death along with 60s and 70s it's nice to have a vibrant vacation.