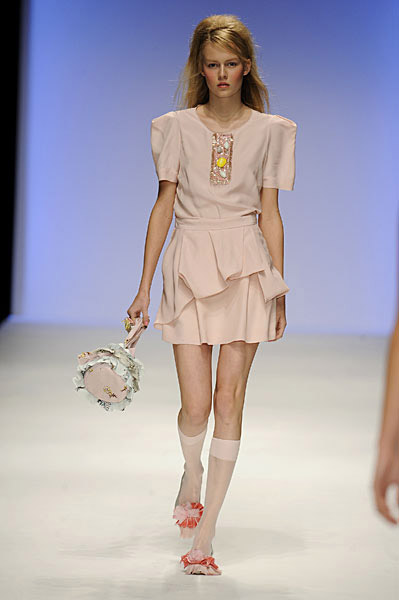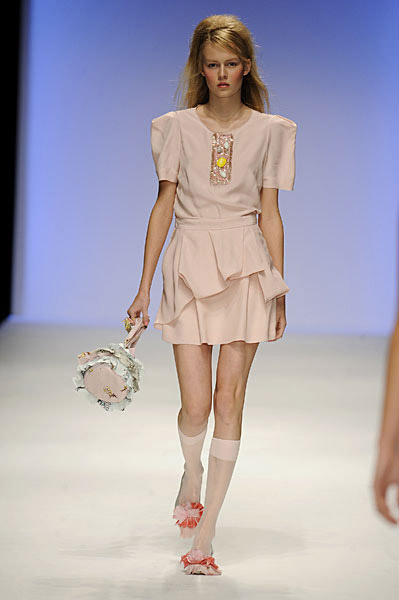 I don't know if you've noticed but shoulders are in. And they will remain 'in' right through Spring Summer 2010 as well, Betty Jackson will make sure of it.
Betty Jackson's clothes always have her fingerprint clearly marked. You would know you were at a Betty Jackson show, but this is not a criticism. For if you love girlish charm, floral prints and strong silhouettes then you will adore Betty Jackson.
This season saw a geek chic feel with big side parted hair, coloured pop socks and oversized glasses. It was eclectic playing with prints, textures and layers, and it was bright and breezy.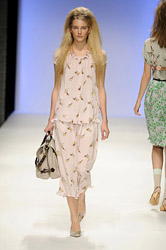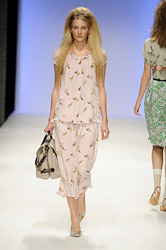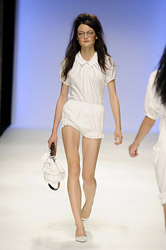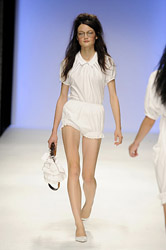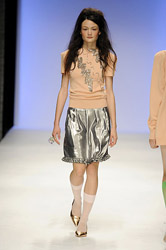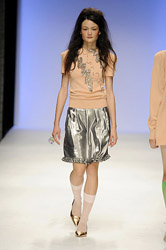 The colour scheme of mint greens, ballet pinks and mustards worked well although the apricot and silver lame phase was a surprise. The knickerbockers were super sweet, and the short suit was lovely.
Ruffles were the key detail and acted like mini ruffs and bustles. The squared off shoulders were a nice touch and the shoes were divine.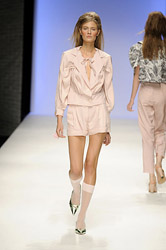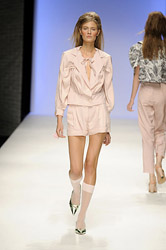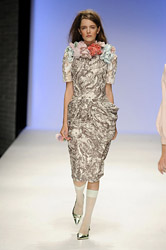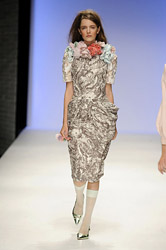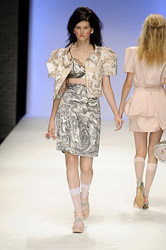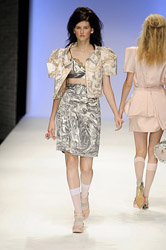 Overall it was a very nice, very pretty collection, that had some great pieces. It might not have you grabbing for your credit card. But it is a show that may inspire you into working that vintage, geek-esque look. If you're looking to invest make sure it's in a shoulder piece as these were the strongest.
Time to grab those shoulder pads ladies.