Last Updated on 21st September 2009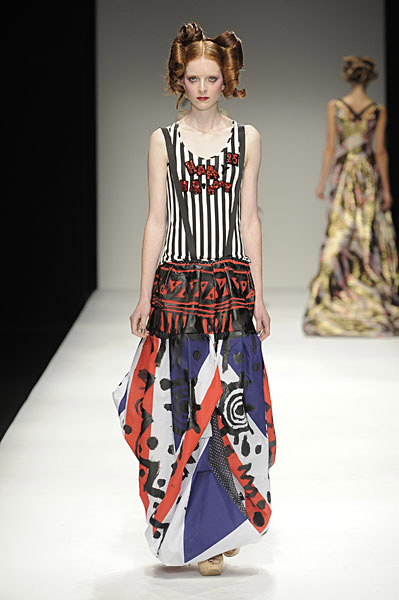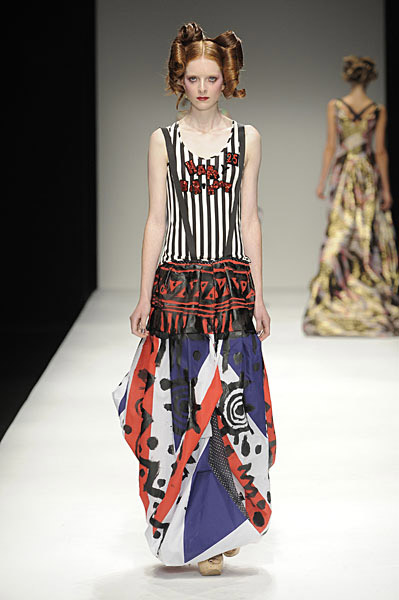 If Alice from Alice in Wonderland were ever to meet Coco Chanel then she may have ended up looking somewhat like Kinder's creations. An unusual snakeskin print took centre stage alongside monochrome and ladylike tweeds.
This was both sleek and girly with an air of eccentricity. Kinder is without doubt a very talented designer. His cuts are clean, smart and elegant, they look finished, and finely executed.
The bright splashes of colour kept the line summery, and there was not a trouser leg to be seen or leather jacket making it really rather fresh. The only criticism is that it felt a little inconsistent. There were these beautiful pared back pieces then multiple layered clashing outfits. And although the layered pieces still worked, they were almost unnecessary as the design is there.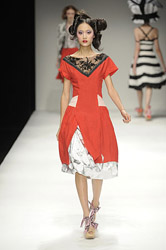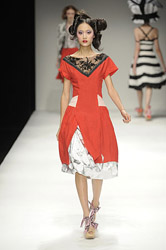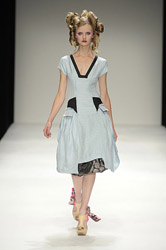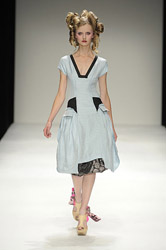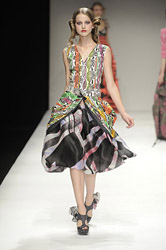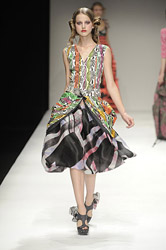 The key pieces were definitely the quirky take on the boucle jacket and those pinafore style dresses. Monochrome with brights is a far better alternative to boring nautical and far more dramatic. Although I think I'll leave the mad hatter hat for Johnny Depp.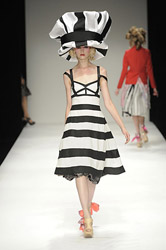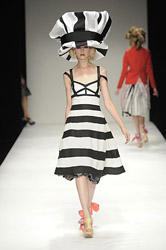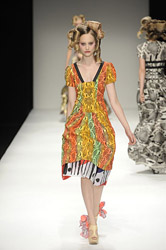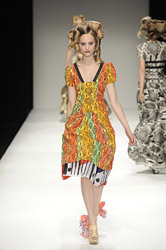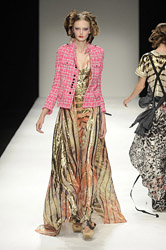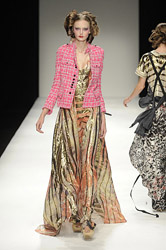 Kinder has been the one to watch for the last two seasons, and if he continues in such a fashion then he will be force to be reckoned with.